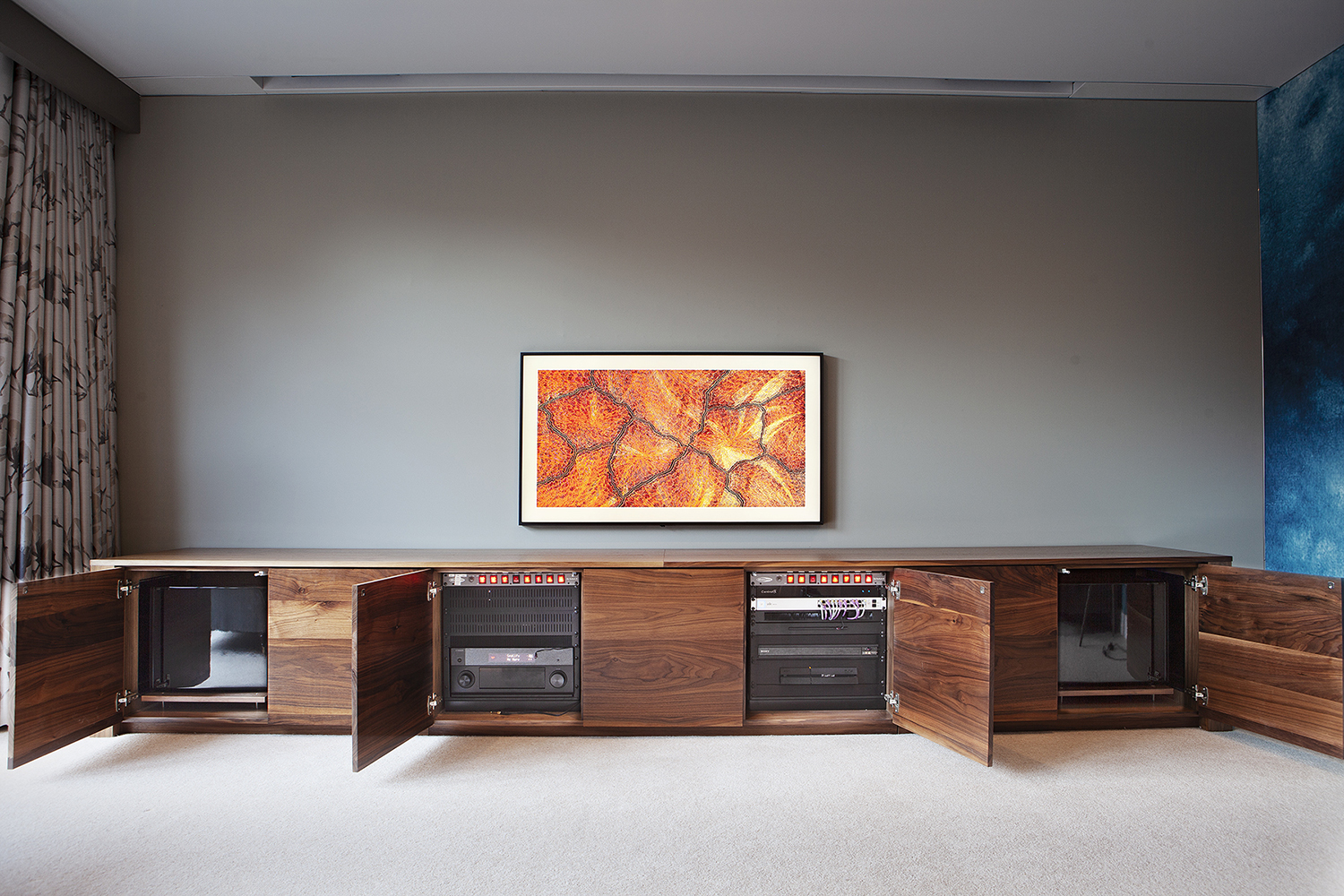 Handcrafted
The Big Picture can design bespoke, handcrafted furniture of the highest quality.
Quality furniture will provide your home cinema room with years of uninterrupted style and comfort.
We can help create a family space, man-cave or somewhere to hang out and catch a movie.
We design and produce bespoke furniture for home cinemas perfectly in keeping with every taste and your space.
Hidden Performance
Having unsightly cables visible can really devalue the luxury home cinema experience.
The Big Picture offer a specialist AV cabinetry service that will ensure unsightly cables remain hidden from view.
Our cabinets are hand-measured and hand-made and design to work in tandem with your home interior.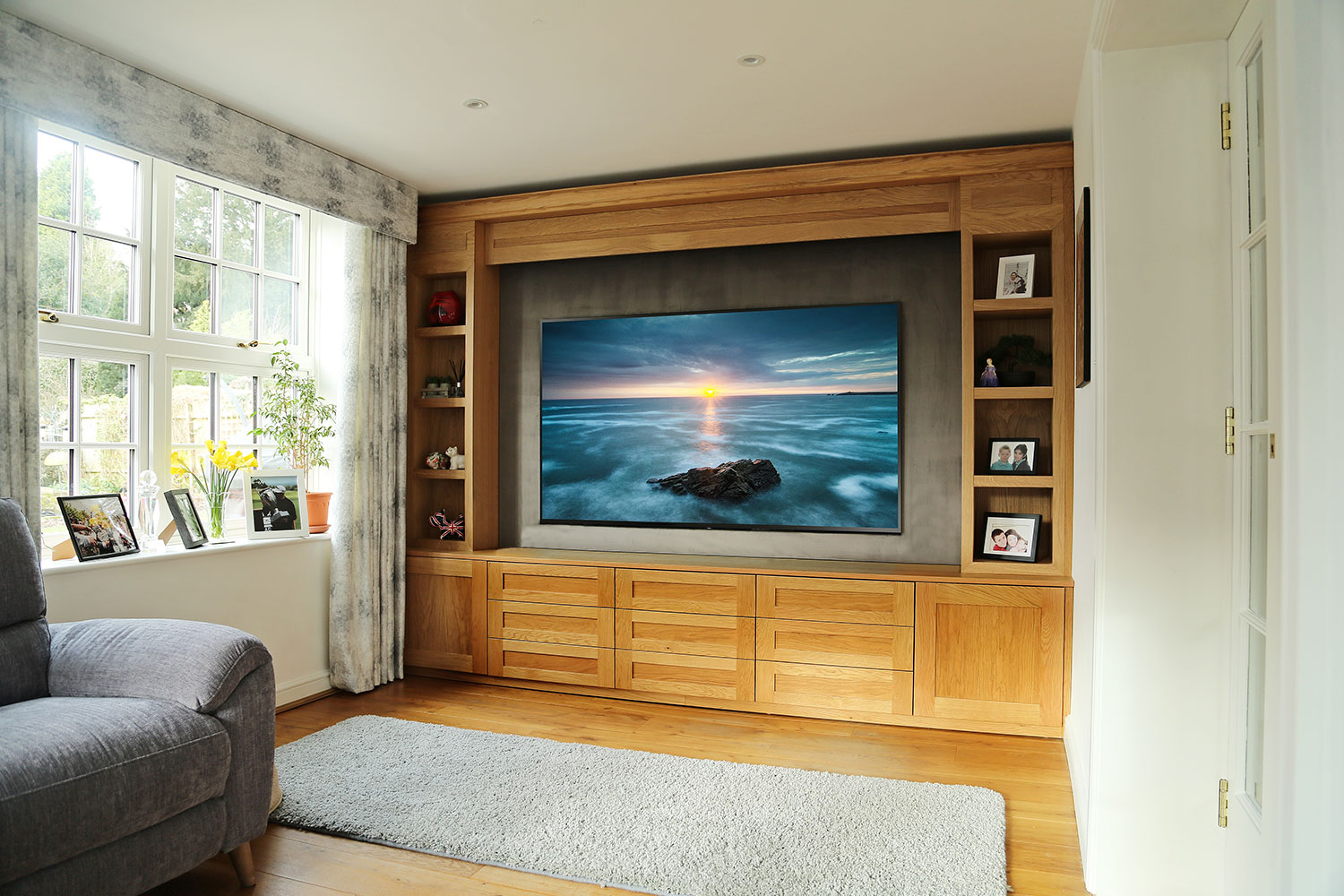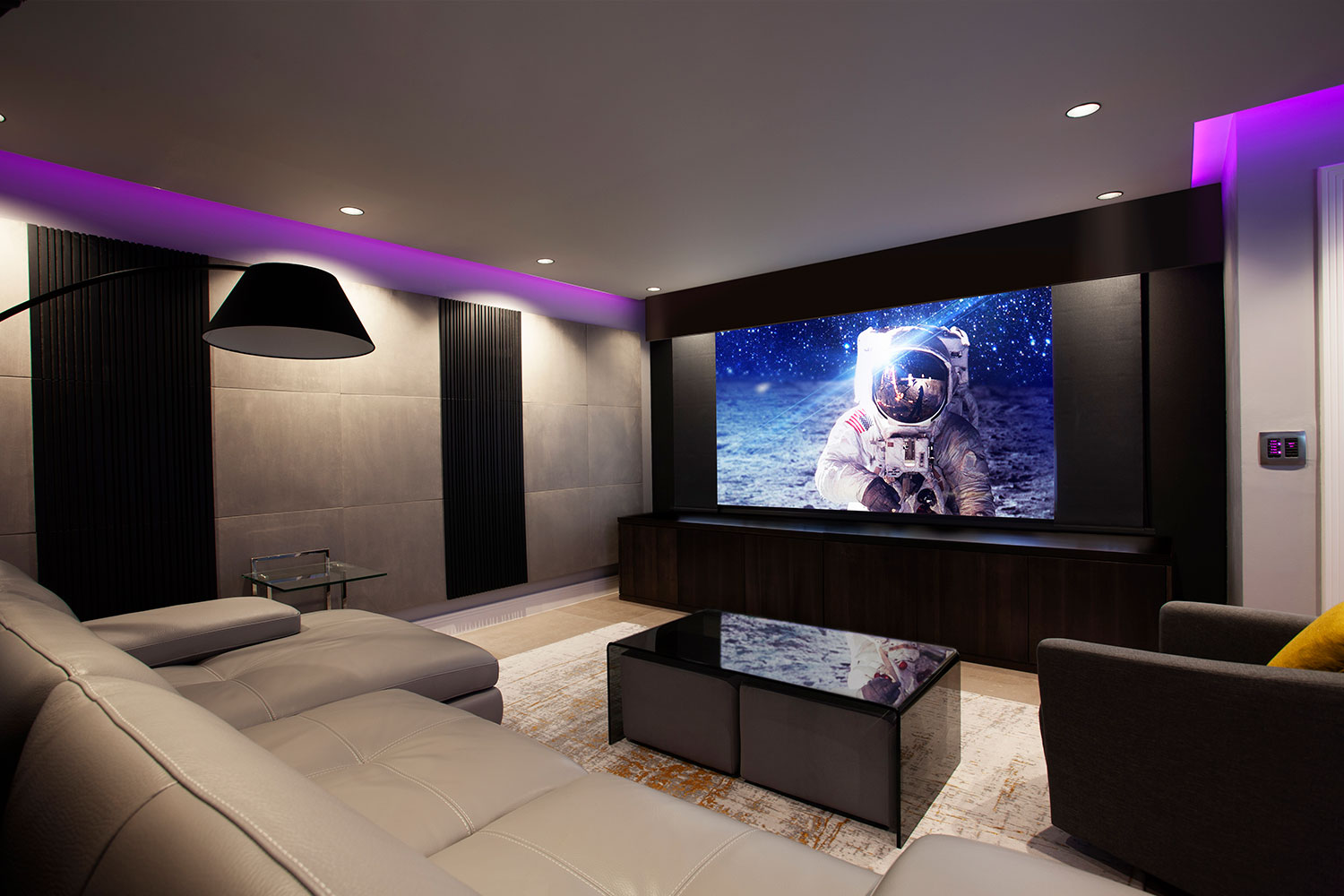 Bespoke Excellence
We install invisible cable managements systems and we also design and produce cabinets. The cabinet we design often hide subwoofers and heat management systems.
Bespoke home cinema seating augments existing spaces in a perfect marriage of function and style.
We have spent years looking for affordable seats that are genuinely comfortable before landing at Front Row.
Front Row offer choices of colour and finishes, unlike some brands that only come in standard black leather.
Creative Design Solutions
We have designed TV storage walls, day and floating beds, tree houses, garden rooms and kitchens.
Take a look at our work on Case Studies and you'll find expertise and attention to detail at every turn.