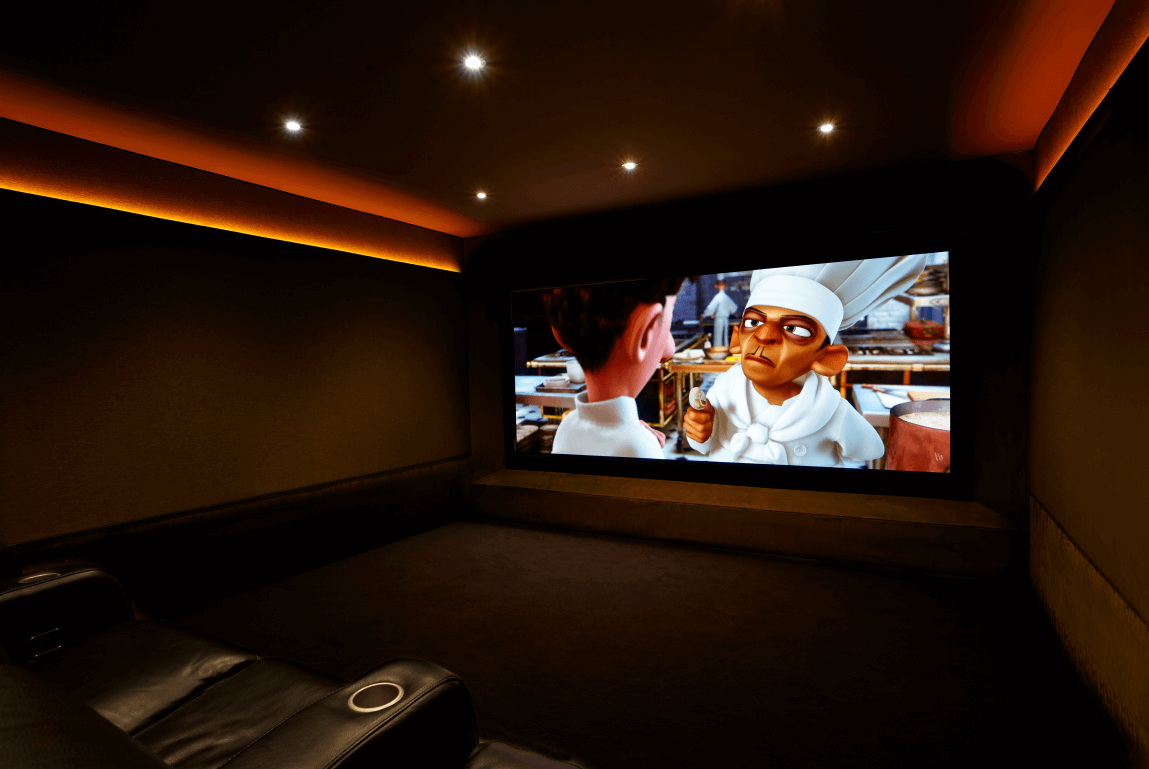 The Big Picture Way
To us, installing a home cinema is more than simply sinking some cables, mounting speakers and a projector.
The Big Picture takes a more holistic approach.
We believe that a room is more than the sum of its parts. How the room makes us feel is often as important as the movies we watch.
The right décor, room finishing, lighting, ease-of-use, seating and acoustics all contribute to a great movie night.
The unique characteristics of every room needs to be considered when delivering the best possible experience for the entire audience.
Design and Consultancy Service
For individuals wishing to do their own build, The Big Picture offers a design-only service.
We work in partnership with architects, interior designers, and builders to deliver performance in every space.
We show them how to build a room, orientate or first-fix electrics, and  specify cable and power requirements.
Once the room is built, we can also advise, supply, and install the right equipment at any budget.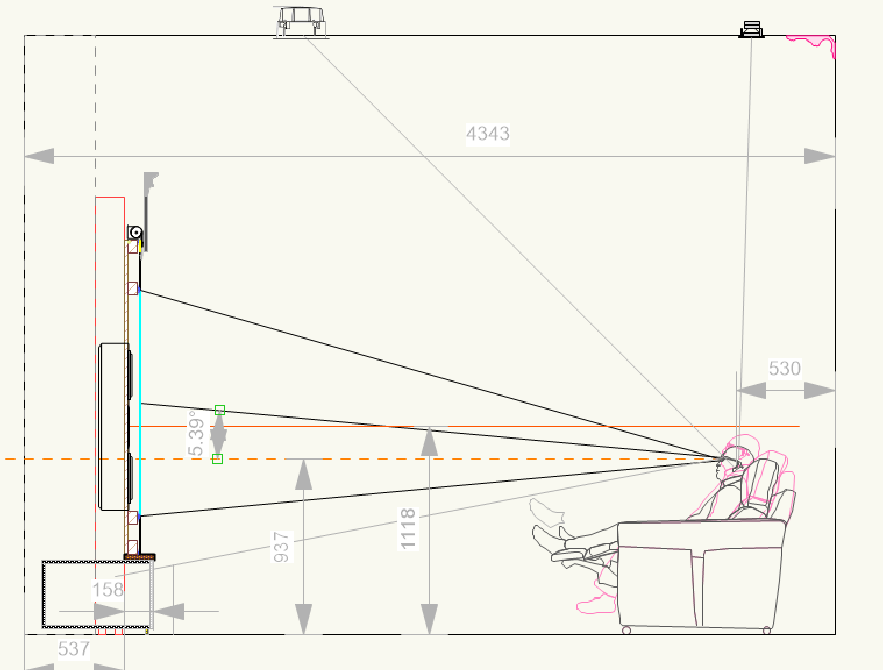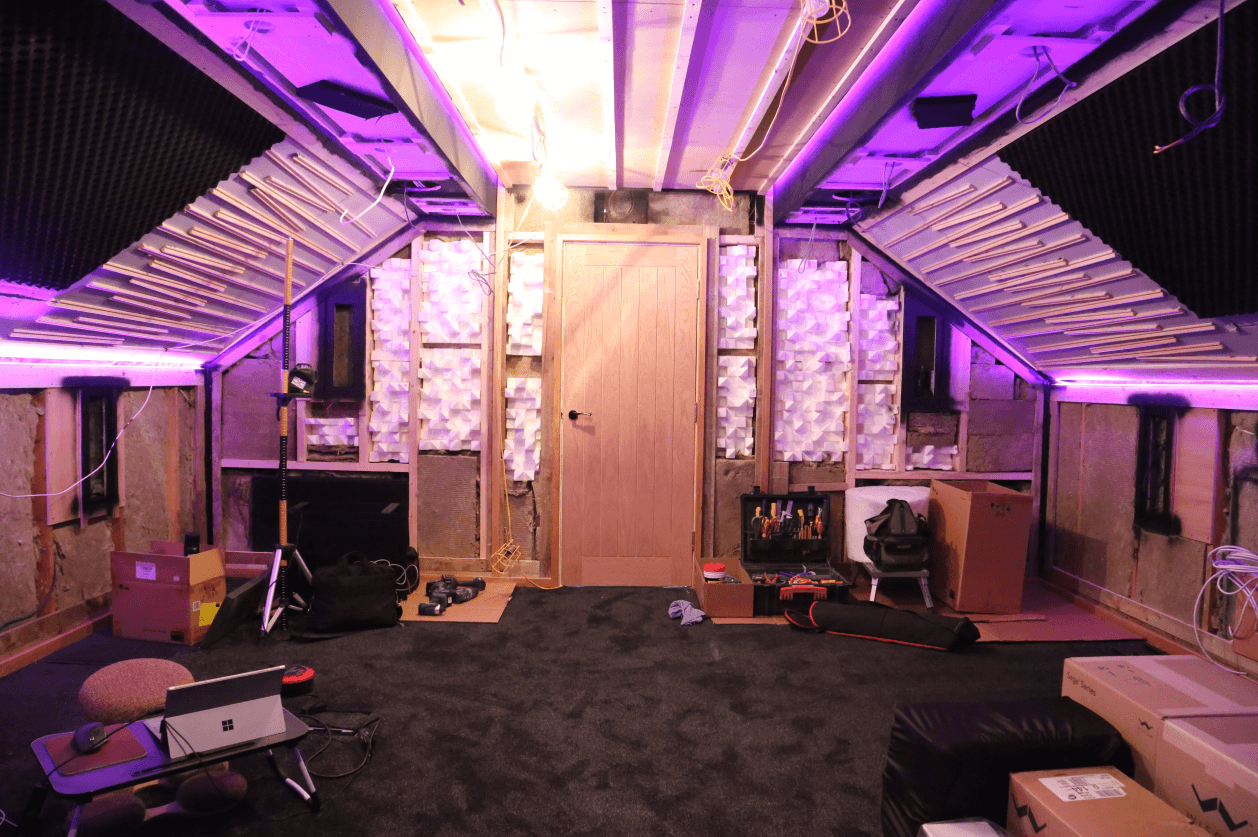 Design and Installation service
We look at every room with fresh eyes and always create unique designs – no two rooms are the same.
We produce drawings, bass management maps, sound/video performance data and suggest the best equipment for any budget.
We can offer a turnkey solution and are equally happy being responsible for every aspect of your build or any part of it.
A Complete Service
Our input will consist of some or all of these elements: plans, room-reshaping, brickwork and building, timber works, first-fix electrics, soundproofing, boarding and acoustical application.
We also look after AV equipment installation, rack-building, networking, control and programming as well as specifications on light fittings, flooring, sofas or cinema recliners.
Acoustics and Stretched Fabrics
Often overlooked, acoustic treatment is incredibly important to how any room sounds and feels.
When sound bounces off ceilings, floors and walls, you may hear information repeated or distorting what you should hear clearly.
An echoey room will quickly have you reaching for the remote control to turn down the sound to prevent listener fatigue.
Acoustic Treatments
The Big Picture recommends acoustic treatment as standard and is regularly invited to retrofit it into problematic spaces.
Acoustic solutions can be either visible or hidden behind stretched fabrics, offering your cinema room a rich, opulent feel.
See our gallery and case studies for more.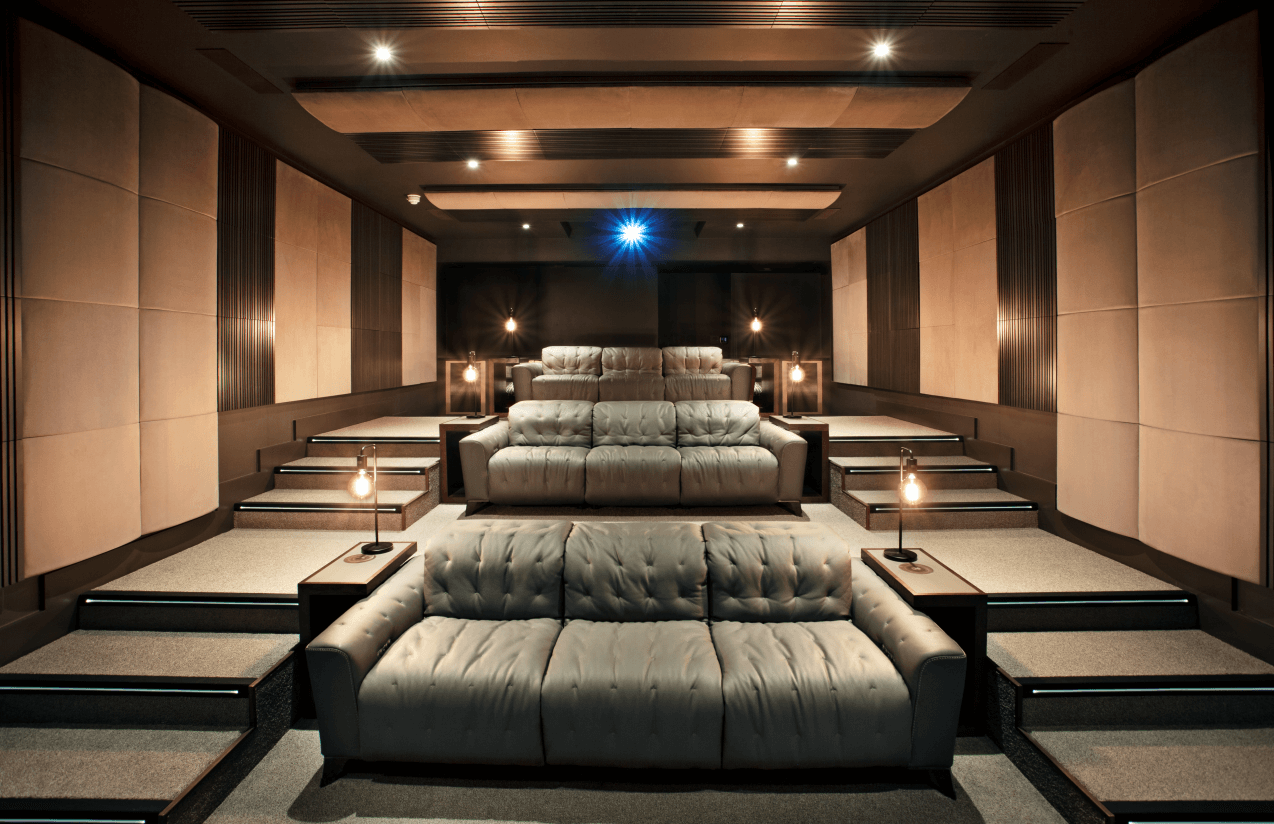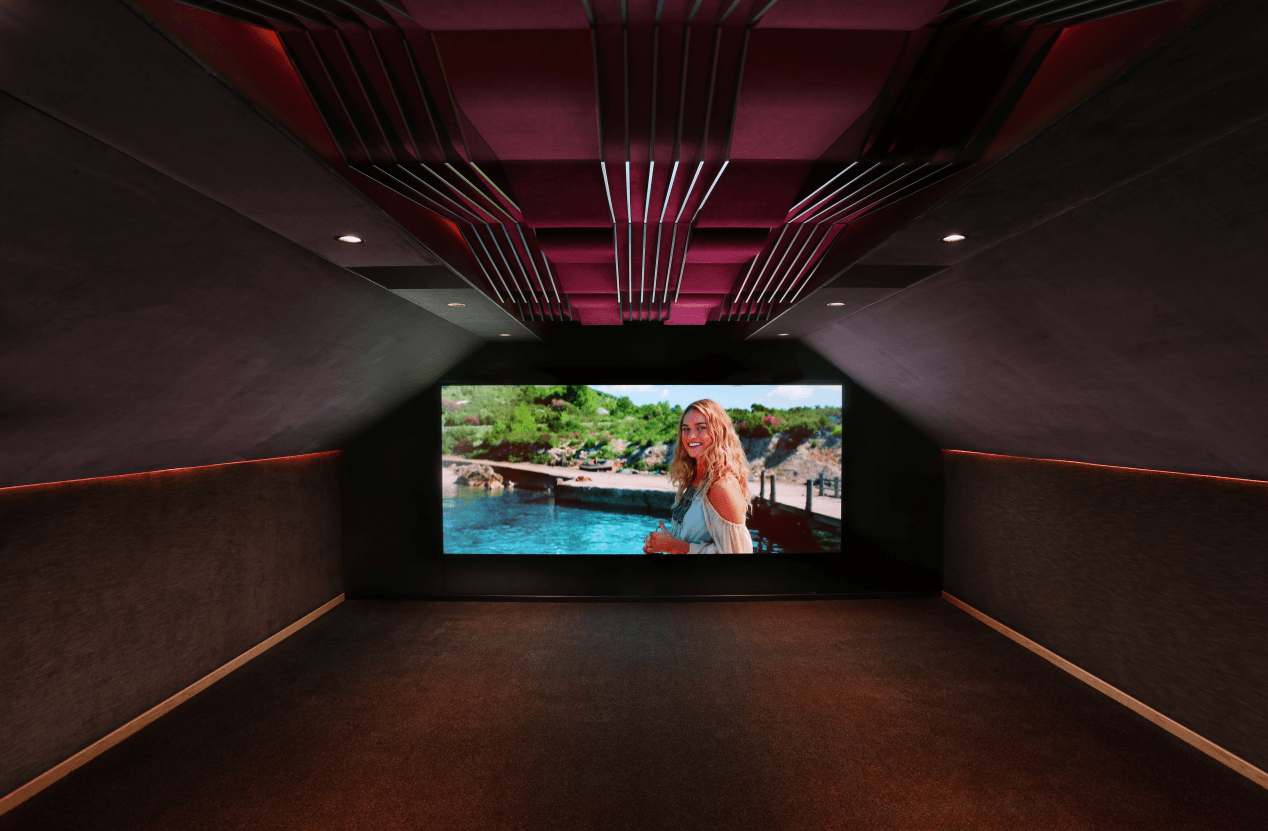 Lighting
Lighting will make or break any room. At least two circuits of independently controlled light are always advised, where possible and practical.
We can advise on control methods and light fitting choices.
Our LED ribbon-effect lighting, of any colour or intensity, can be programmed seamlessly. You can enjoy pre-set 'light scenes' which you can recall from the comfort of your seat.
Seating
The final physical piece of the home-cinema jigsaw is usually seating.
Some clients opt for the more casual and arguably social, choice of sofas.
We have access to sofa models and manufacturers including some that have pop-out foot and head rests. Existing seats can usually be incorporated too.
We think that cinema recliners can't be beaten for comfort and long-term body health.
Our recommended manufacturers range from the more affordable Frontrow and Infinity to the likes of Cinematech, Cineak, and Fortress.