TESTIMONIALS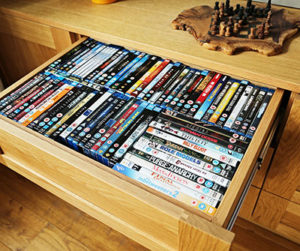 We enlisted The Big Picture to advise & install a home entertainment system. The experience from start to finish was superb. They listened to our needs, noted our budget and gave us various options explaining everything in great detail. Once we made our decision, the rest of the process went smoothly and to plan. TBP took great care of our home and showed pride in all they did. We recommend them without hesitation!
Nicholas Tardent, GM Yo! Company & simon woodroffe OBE
Our installation was carried out on budget and on time in a very professional manner. The system was explained and demonstrated to us. The after sales service was excellent; we received several phone calls to ensure that we were happy with the installation. So satisfied were we with the first job, we are now planning a new project with The Big Picture.
Nick Cragg, MD Corus (British Steel)
Ciaran is a perfectionist, this shows in the tidiness of the work and invisible cabling. I am really happy with the job he and his team have done and I feel this has added to the look and feel of my practice. I know for a fact that I have won new business because patients have talked to each other about the 'Dentist with the TV in the ceiling'.
Dr William murphy, MD & dental consultant newhall dental practice
We spent a lot of time researching and talking to several companies about what we wanted to achieve within our set budget. We were impressed with The Big Picture because they were the only company that took full responsibility for design and installation of the system, other companies just wanted to sell their kit and get an electrician to install it.
Andy Colen, MD - developer ashcroft exclusive homes ltd.
Throughout our extensive dialogue with The Big Picture, their passion to provide customer satisfaction was apparent. The system we now have installed performs way beyond our initial expectations. We would recommend The Big Picture to anyone who has genuine aspirations of enjoying a home cinema / theatre experience.
Mr Dave Hathaway, MD pinnacle packaging
We are delighted with the design, installation and after care from The Big Picture and believe they have delivered a world class home cinema room on a realistic budget!
Dr sawhney, GP
A thoroughly professional company that I would have no hesitation in recommending to any other like-minded potential customer – it is worth investing that little extra!!
Dave townsend, MD honest employment law practice ltd
I strongly recommend the Big Picture. They took over a job that had been started by another firm, and the difference was remarkable. They were knowledgeable, always helpful, and offered advice as and when they considered they had better solutions. Delightful people to work with.
Dr masoud afnan consultant gynaecologist
Attention to detail, forward planning and the quality of workmanship is really superb. My project was a big undertaking but everything I requested was handled with ease by Ciaran and his staff especially as I could be considered, by my own admission, quite a demanding client!
Ian shackleton director h shackleton ltd community pharmacies
I can honestly say that the end product has exceeded my expectations and they were high to begin with. It was very clear that Ciaran's extraordinary attention to detail and professionalism were key to achieving a good result. For anyone who is serious about having a high-quality installation that not just sounds and looks good from an AV perspective but also enhances the beauty of your home, I cannot recommend Ciaran and The Big Picture highly enough.
Mr jordi robinson – medical sales director