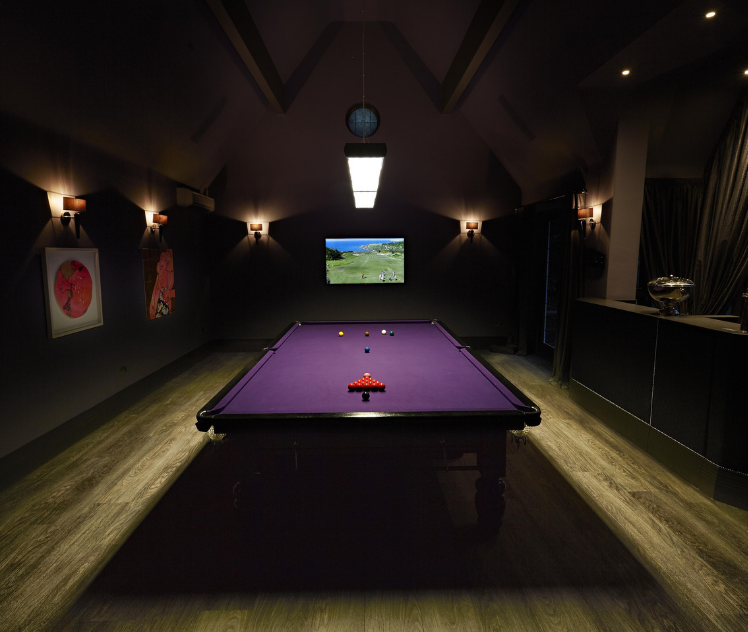 Games
The Big Picture can offer cinema solutions for bars, games rooms, and gyms.
These spaces may may feature pool, table tennis, table football, air hockey and darts all require minimum playing spaces and ceiling heights. Those ceiling heights should not come at the expense of each other or a dedicated viewing zone.
The Big Picture can intelligently design and implement gaming spaces replete with appropriate lighting and decor.
Bars
If a bar is included in the main entertainment area, serious consideration is required to ensure that hosts and guests are equally comfortable.
Drinkers need space to gather around bars, games rooms and gyms without encroaching on leisure activities. Players need space to enjoy their games.
Both groups require excellent sightlines so that sports, events, and movies can be enjoyed by the whole party.
From both a practical and aesthetic point of view, fridges, sinks, and optics also need to be implemented seamlessly.
The Big Picture - Bars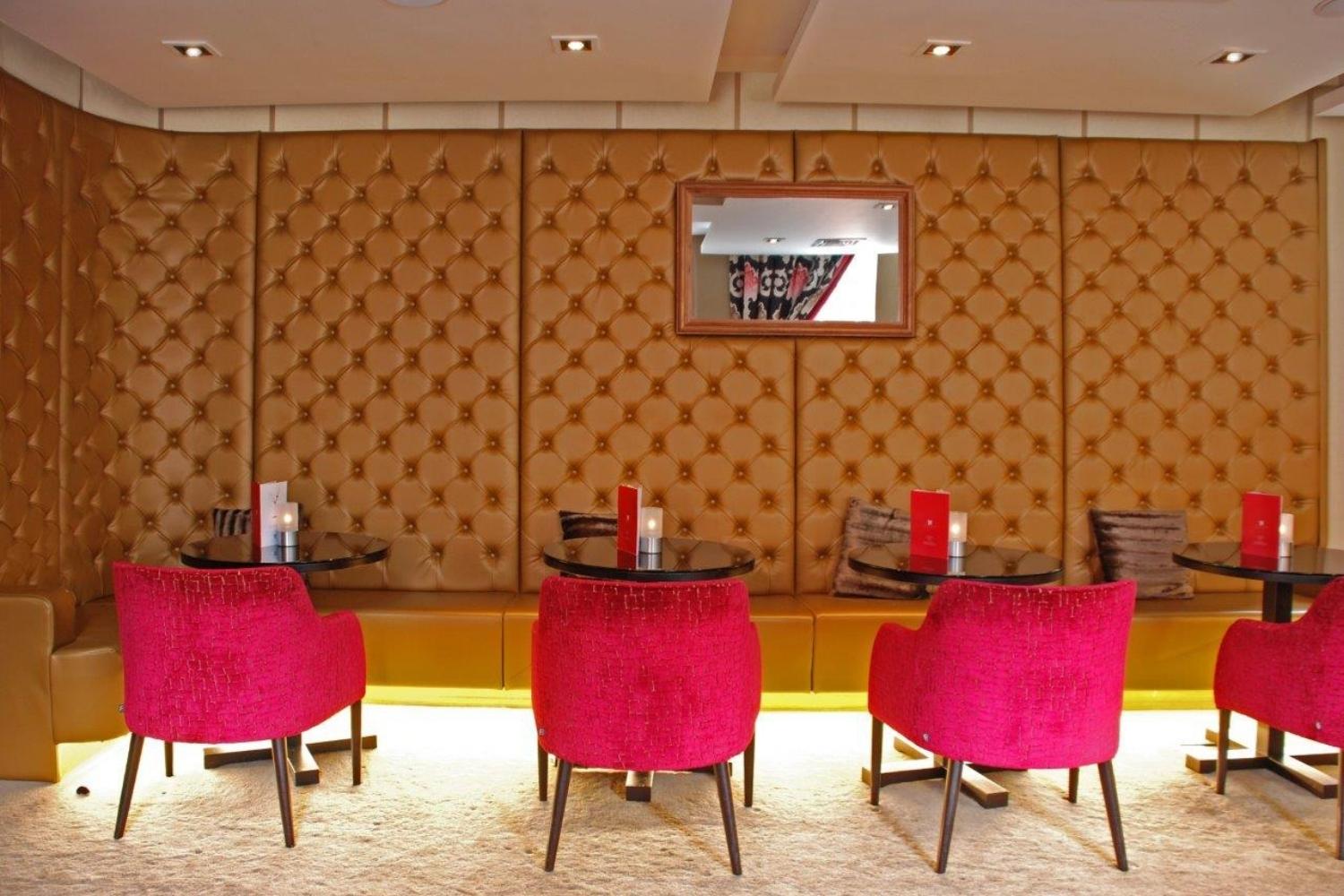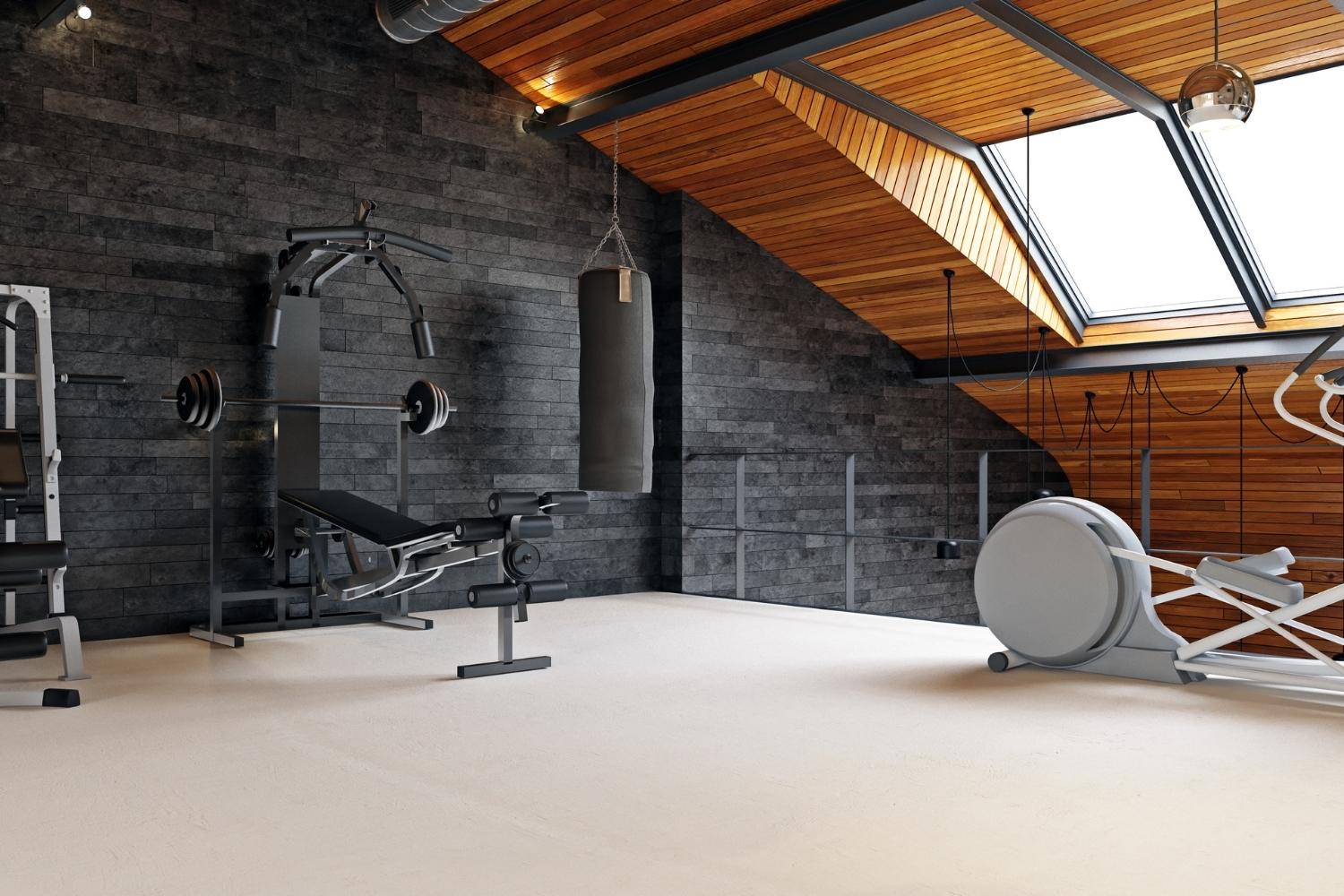 Gyms
The Big Picture can supply and install high-quality gym equipment that represents a superb investment in health and well-being.
No queueing for the bench press, no expensive gym membership, no machines drenched in the sweat of strangers. The Big Picture can create a mind and body space tailored uniquely to you.
The Big Picture creates environments that enjoy versatile lighting, superb sound absorption, and sprung floors for dance. We can also create re-inforced floors for weights, or simply peaceful stretching spaces for yoga/meditation.