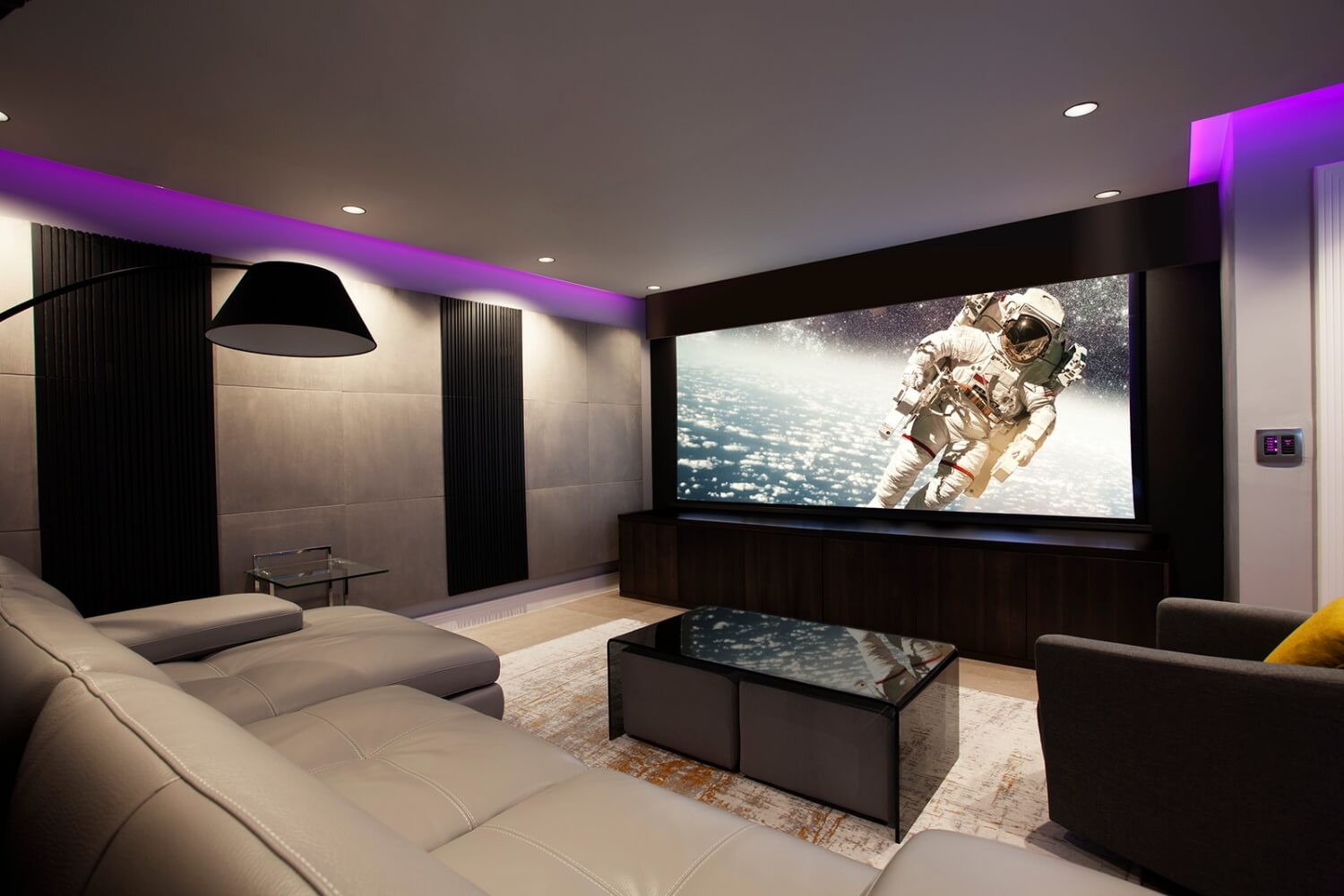 BIRMINGHAM KITCHEN SNUG CINEMA
Remit:  Whole House Automation + Cinema
Type:  Complete House Renovation
Former Room Use:  Dining Room
Location:  North Birmingham
Budget (ex-Vat): £48k+16k
Scope Of Works
First fix, Cabinerty, ligjhting control, automation, audio video distribtion, IP-CCTV, Acoustics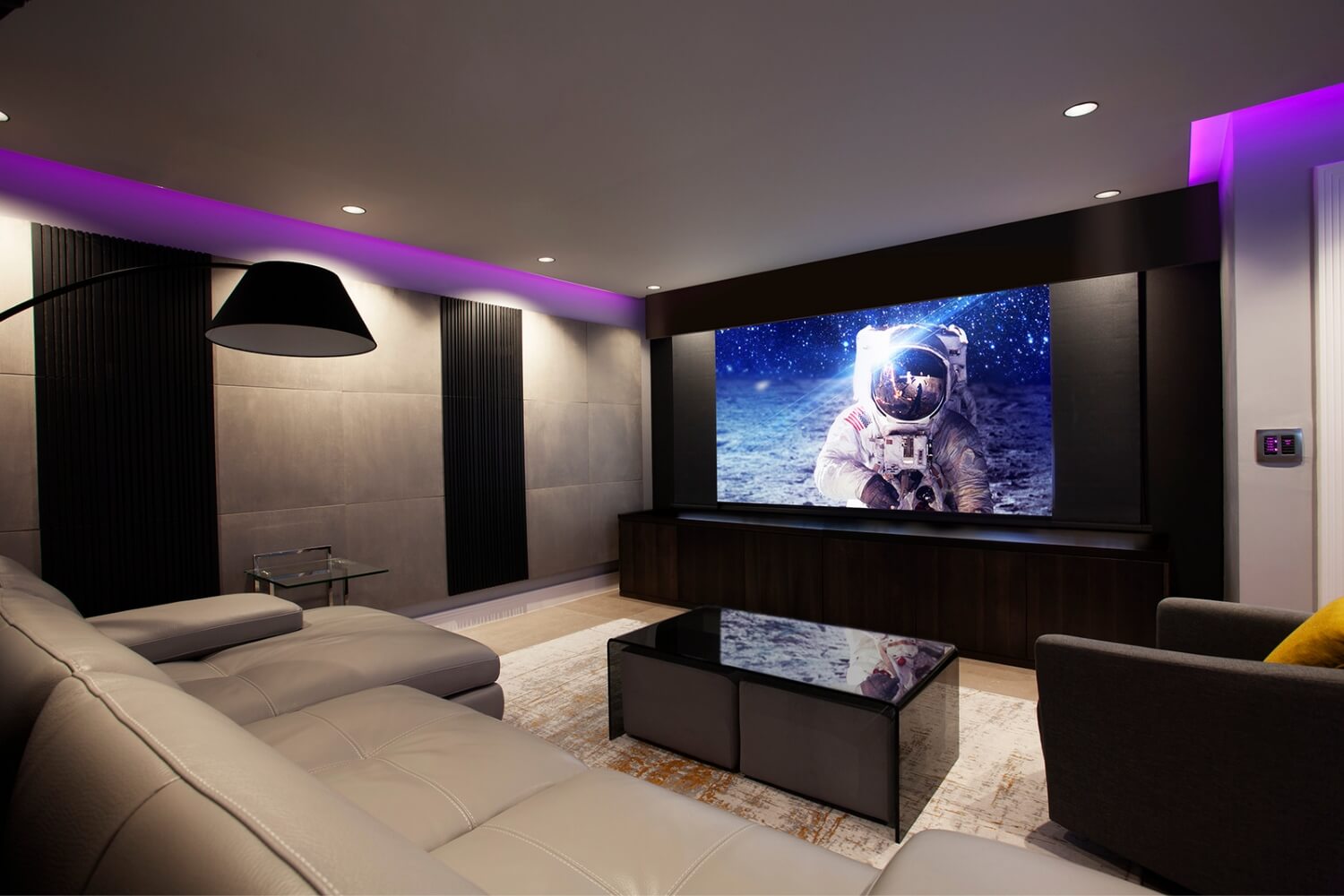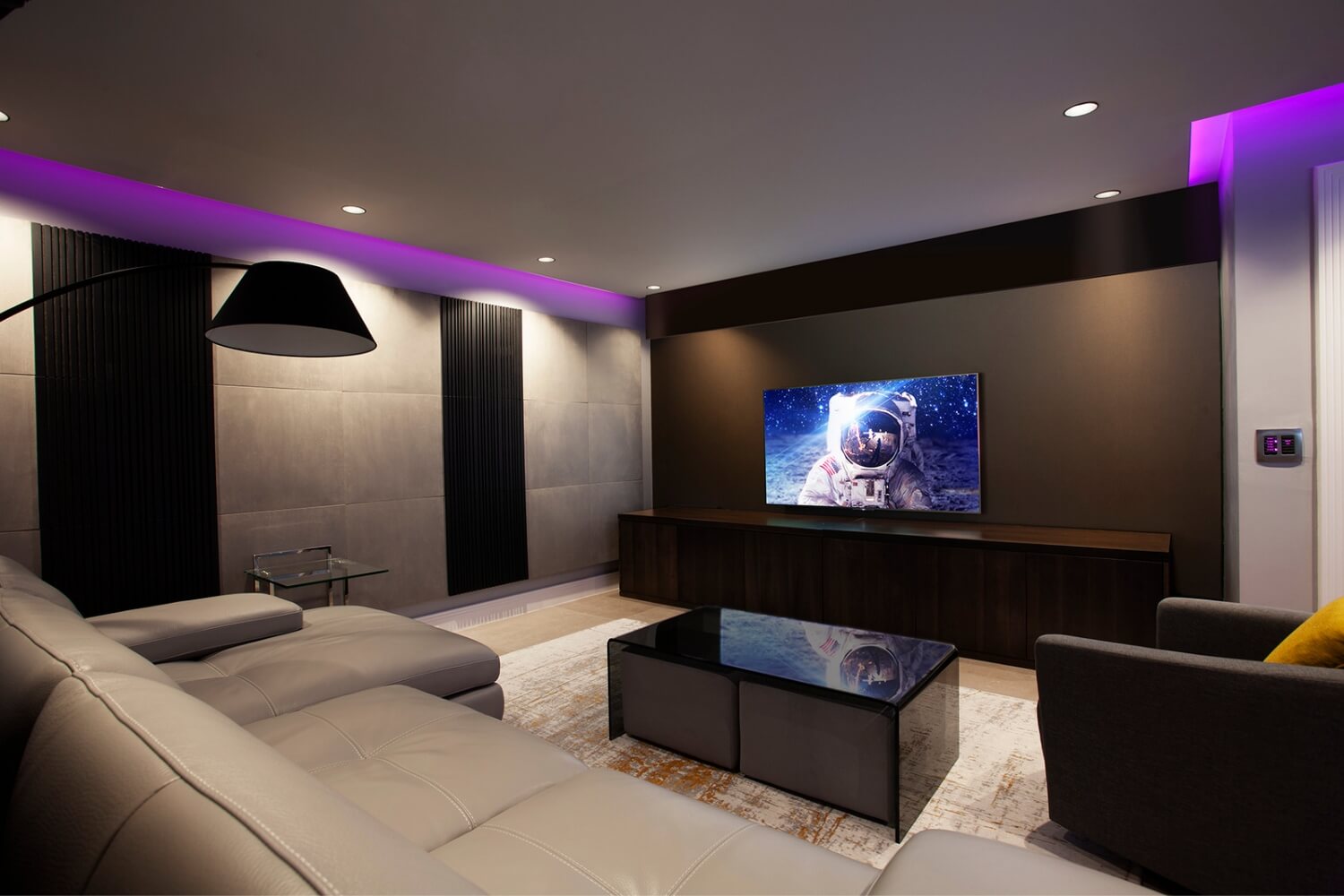 Kitchen Snug
This snug, off a kitchen in North Birmingham near Sutton Coldfield, has a fully working TV and projector-based home cinema system discretely installed
The client insisted on hard reflective tiles. We used expansive acoustical treatments hidden behind stretch fabric and the stunning acoustical panels you see on one wall – even the ceiling is treated.
All speakers and subwoofers (e in total) are completely hidden from site. The bespoke AV cabinet is made from sycamore. It is designed to carry AV racks while the removable lid allow easy access to cables without the need to pull the cabinet forwards.
There is a TV and drop down projector screen and also dual format masking. LED strip can be controlled by light and colour. The down-lights in the stretched ceiling are controlled by a sophisticated lighting system with pre-programmed scenes also seamlessly operable from the other side of the kitchen.