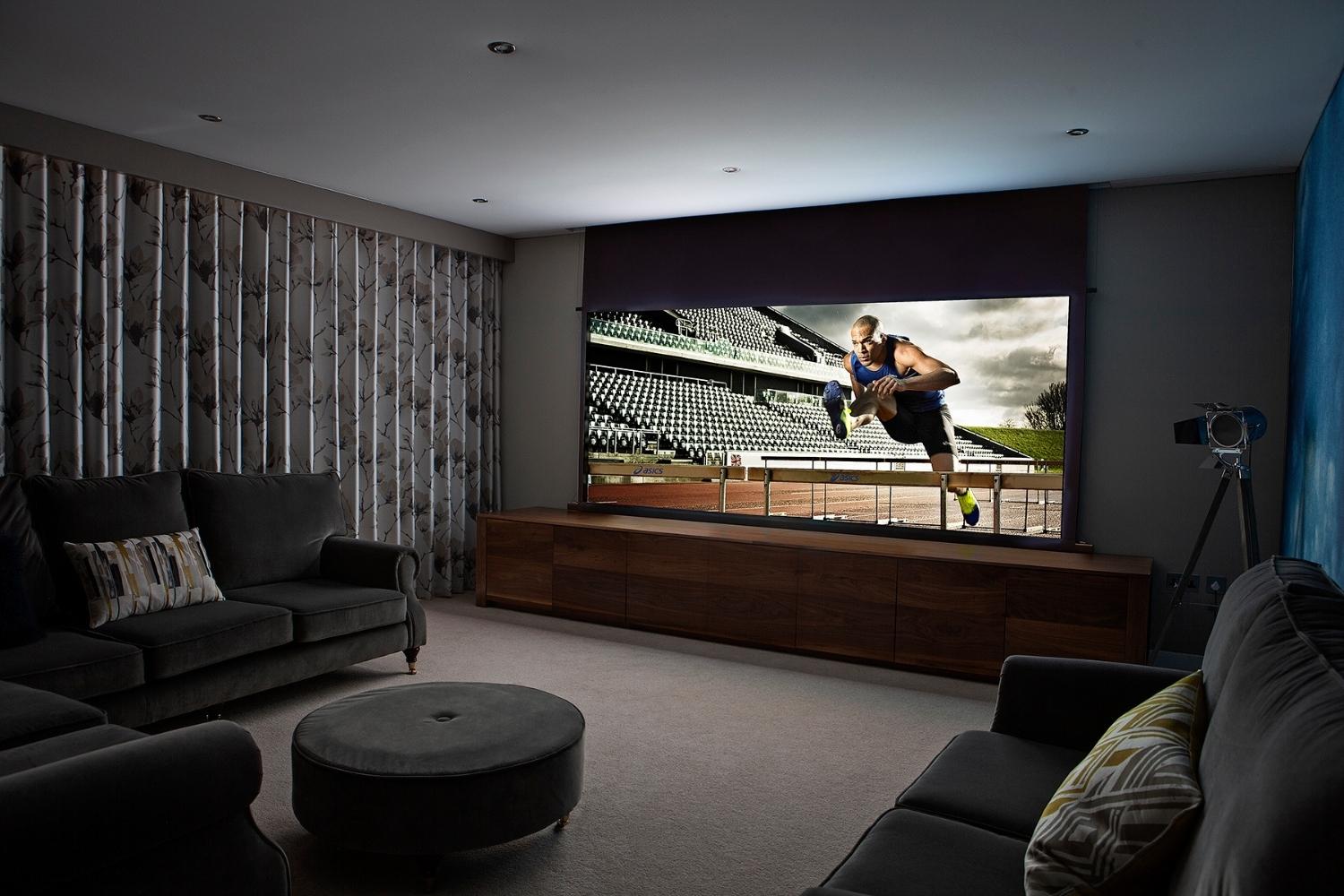 EAST BRIDGFORD LOUNGE CINEMA
Remit:  Family Media Room
Type:  Sitting Room Renovation
Former Room Use:  Unused Front Reception Room
Location: East Bridgford, Notts
SCOPE OF WORK
Room Design

Acoustics

Stretched Fabric Ceiling and Walls

Bespoke Solid Walnut Cabinetry

Lights and Control

Automated Curtains

AV System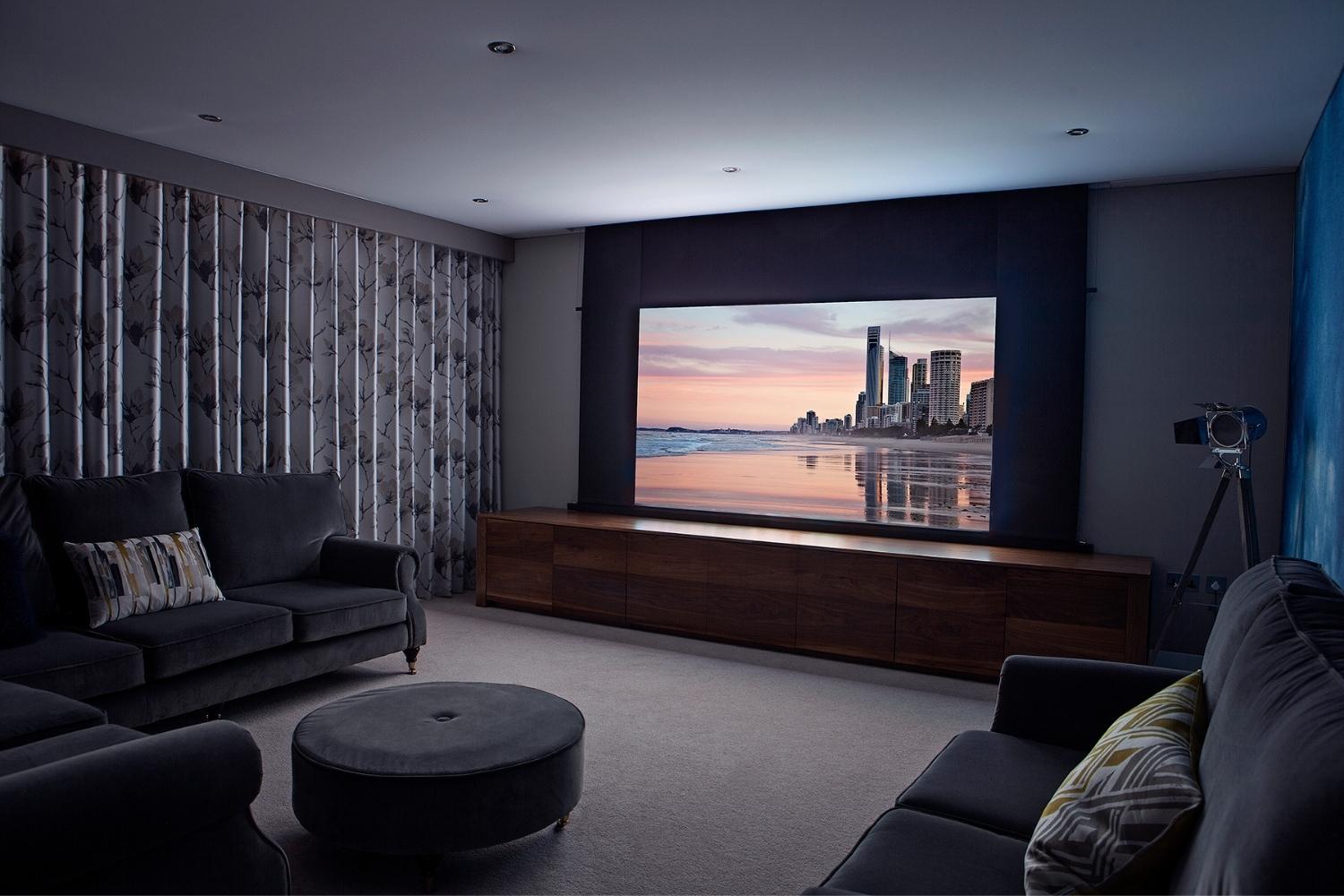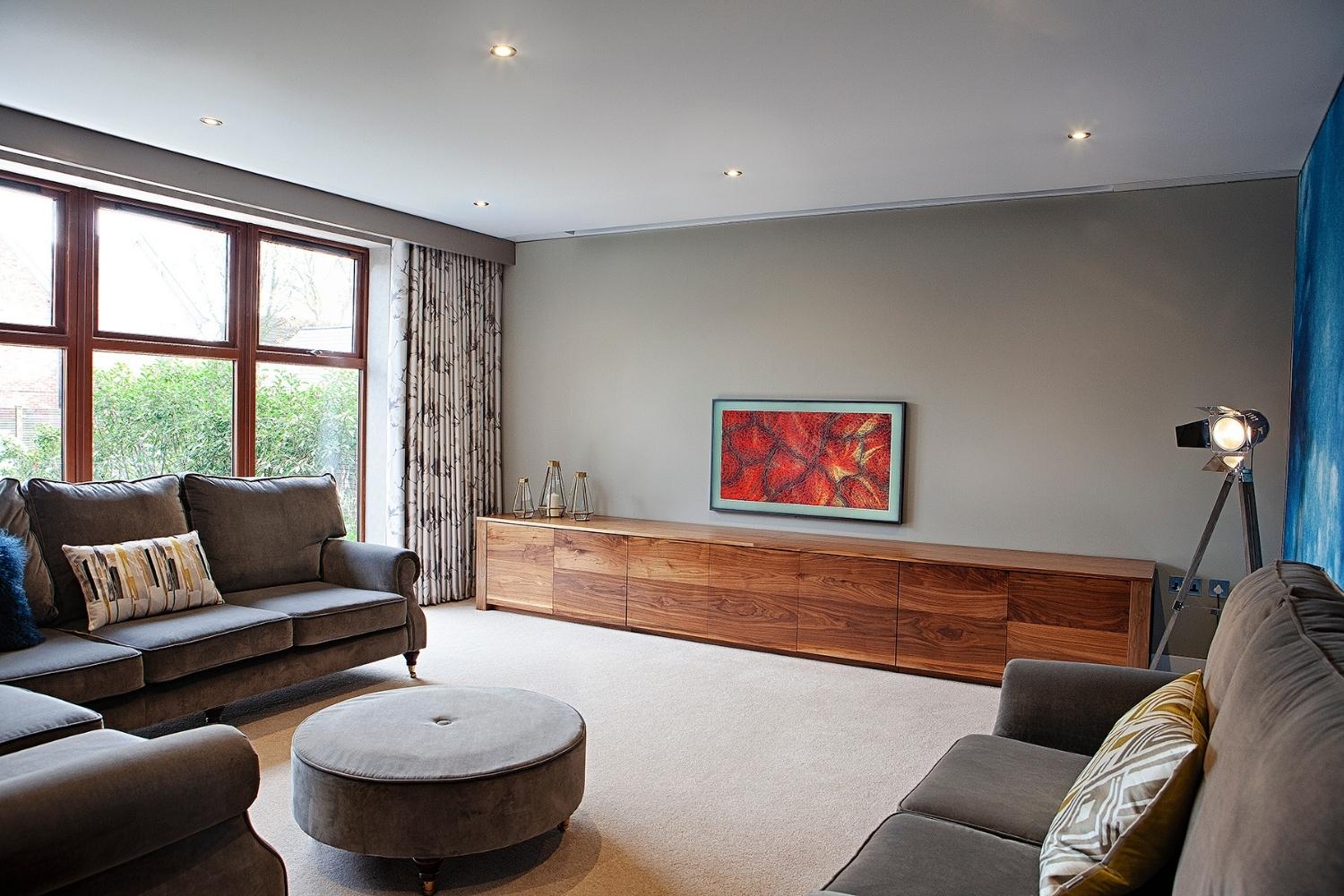 East Bridgford Lounge Cinema
Our client wanted a high performance and yet discrete cinema. The room was acoustically very 'lively' (lots of echo). We felt it vital this was addressed as any amount of money spent on high-end audio would have been wasted otherwise.
All acoustic treatments and speakers are completely hidden from view. This is achieved with stretch fabric walls and ceilings (see before photos). We designed and had fabricated all of the bespoke solid walnut furniture. The Silent Gliss Wave curtains are automated.
A Control4 control and lighting system was employed. The TV acts as an artwork when not being used; virtually any artwork can be rendered by the screen.
The projector screen is wide (2.37:1) format with dual format masking and the projector is 4K with 2800 lumens. Incredibly high spec at well under £30k shows phenomenal value for money.