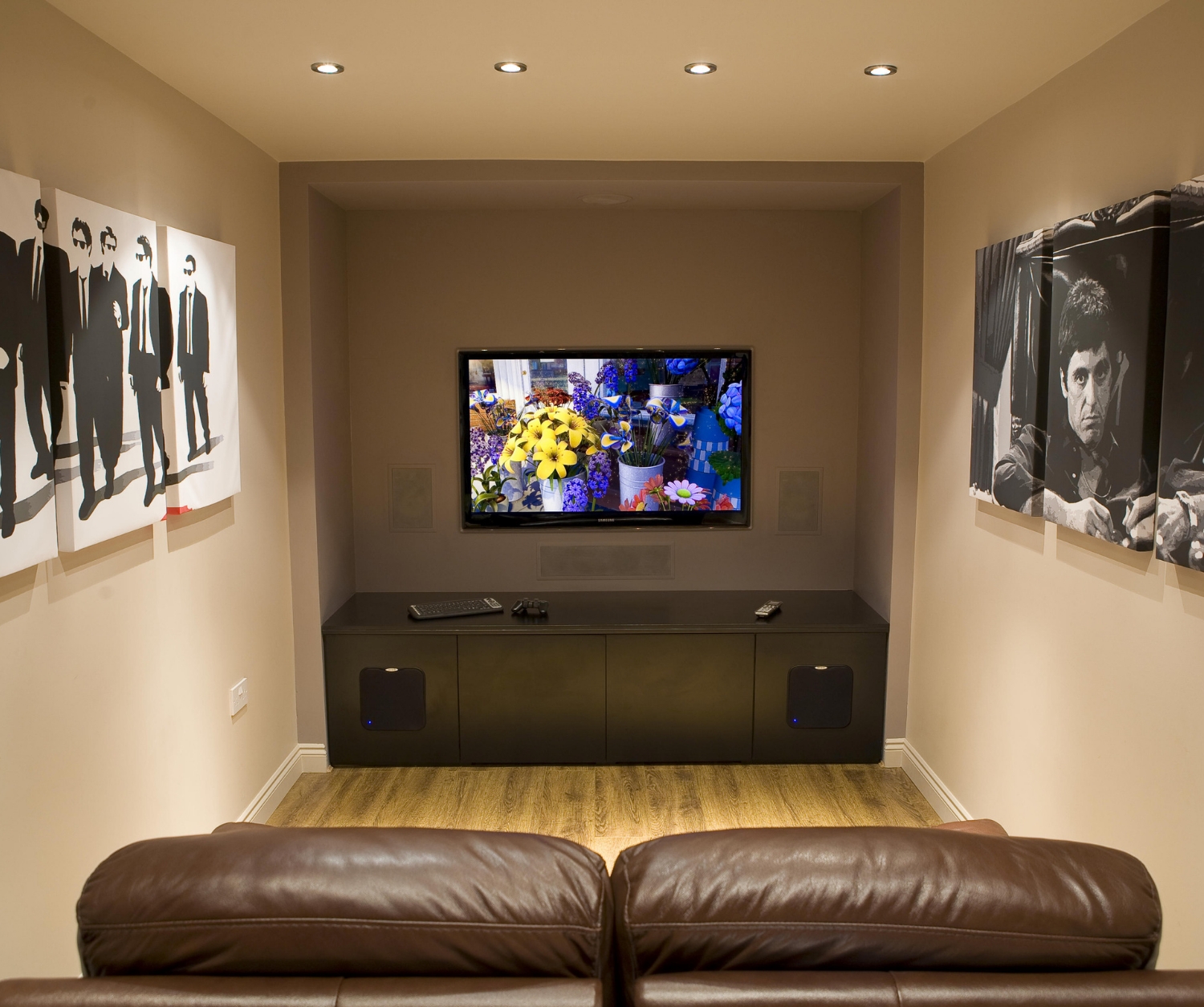 TINY SINGLE GARAGE CONVERSION
Type:  Converted Single Garage
Former Room Use: Single Car Garage
Location:  Sheffield, South Yorkshire
SCOPE OF WORKS
Room design

Cabinet design

AV install

5.2 surround sound

Custom built media server

Light control control system AV system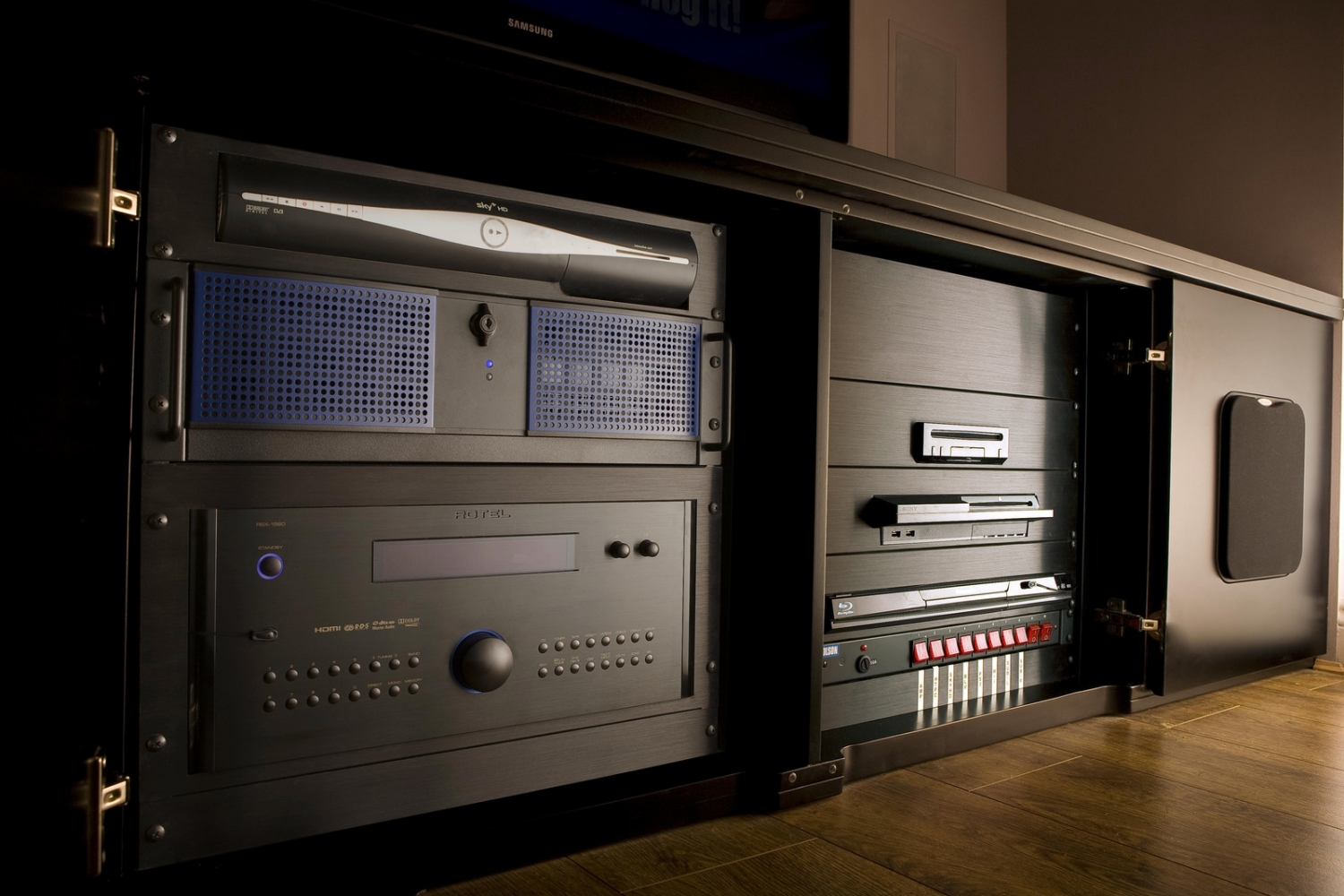 TINY SINGLE GARAGE CONVERSION
A tiny single garage conversion, we designed and had made bespoke cabinetry to house kit and sub for this pre-wire ready for future projector system.
We used a THX industry-standard 1.75-to-1 giving an 80"image width from our viewing distance of 11.5 feet.
We fitted a gigabit network switch and hardwired Cat 6 for super-fast broadband speed.