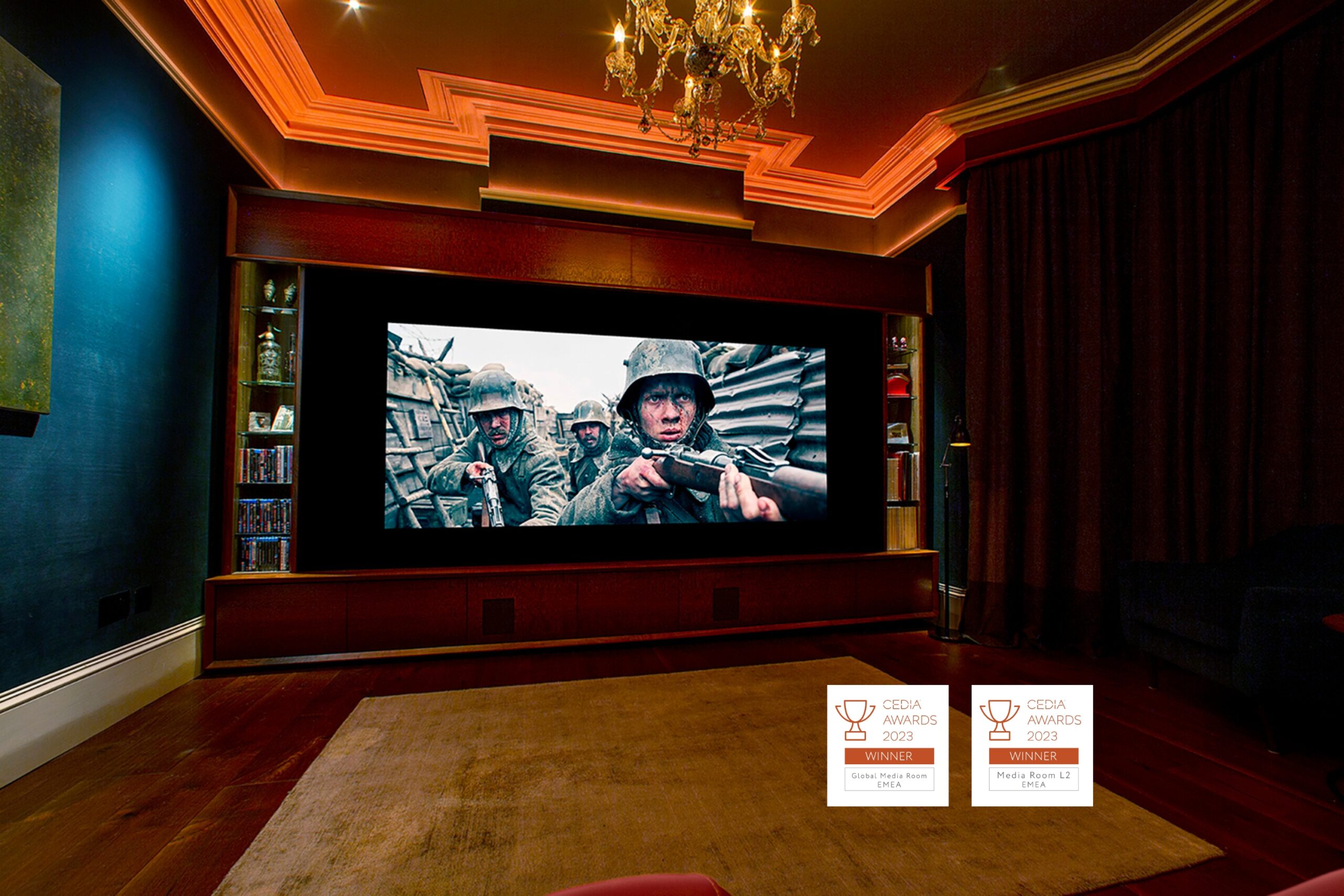 IVY COTTAGE
Type: High End Media Lounge
Former Room Use: Lounge/Front Room
Budget (ex-Vat): Undisclosed
The Brief
It was imperative that Ivy Cottage retained its Victorian charm and continue to feel, at heart, like a lounge. The room had to be warmer and cosier.
Lose the TV, get a much larger screen, and ensure the centre speakers are in the correct place.
Where possible, AV kit should be hidden from view and the sound should be of the very highest quality.
The system should 'blow your hair back' without breaking a sweat.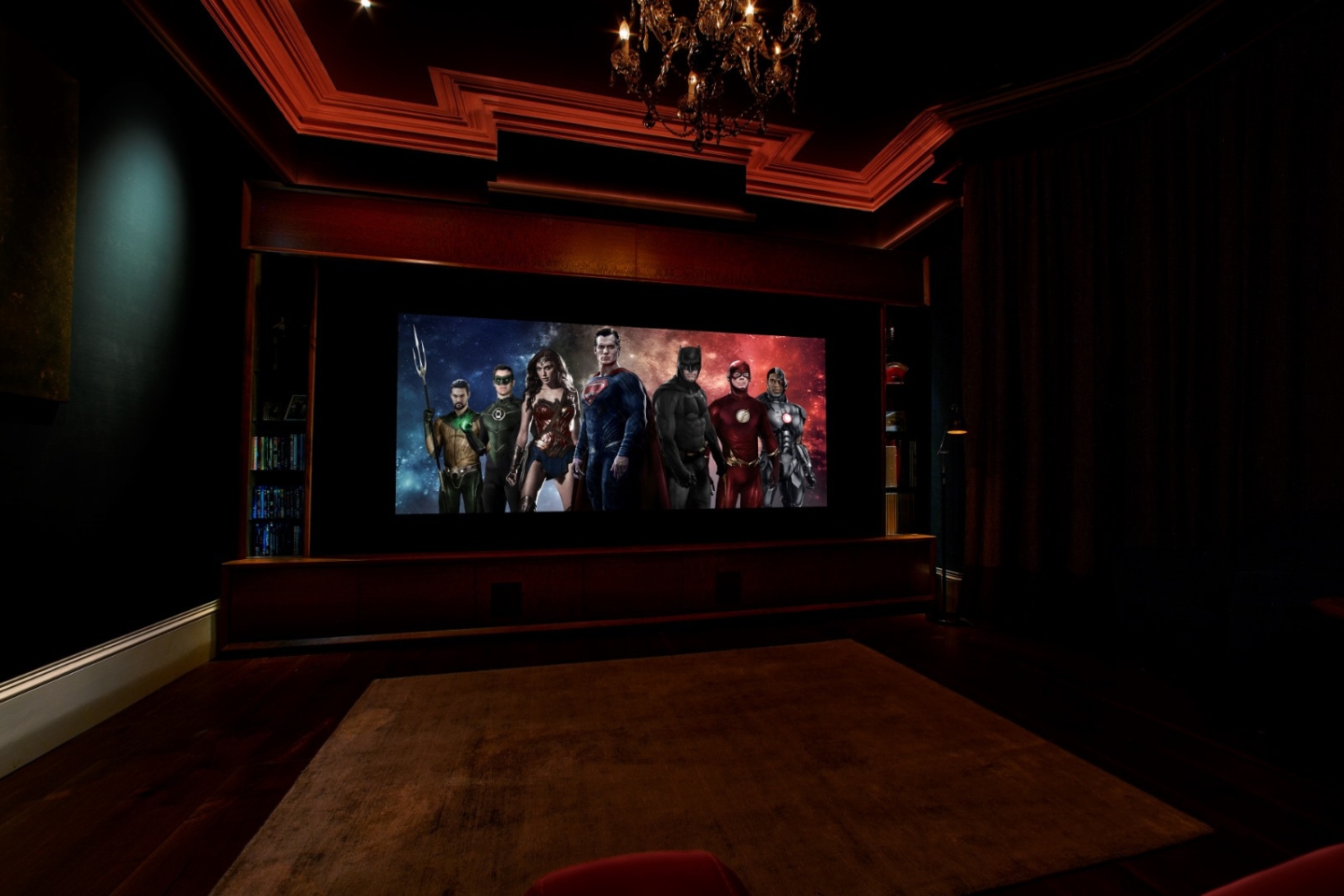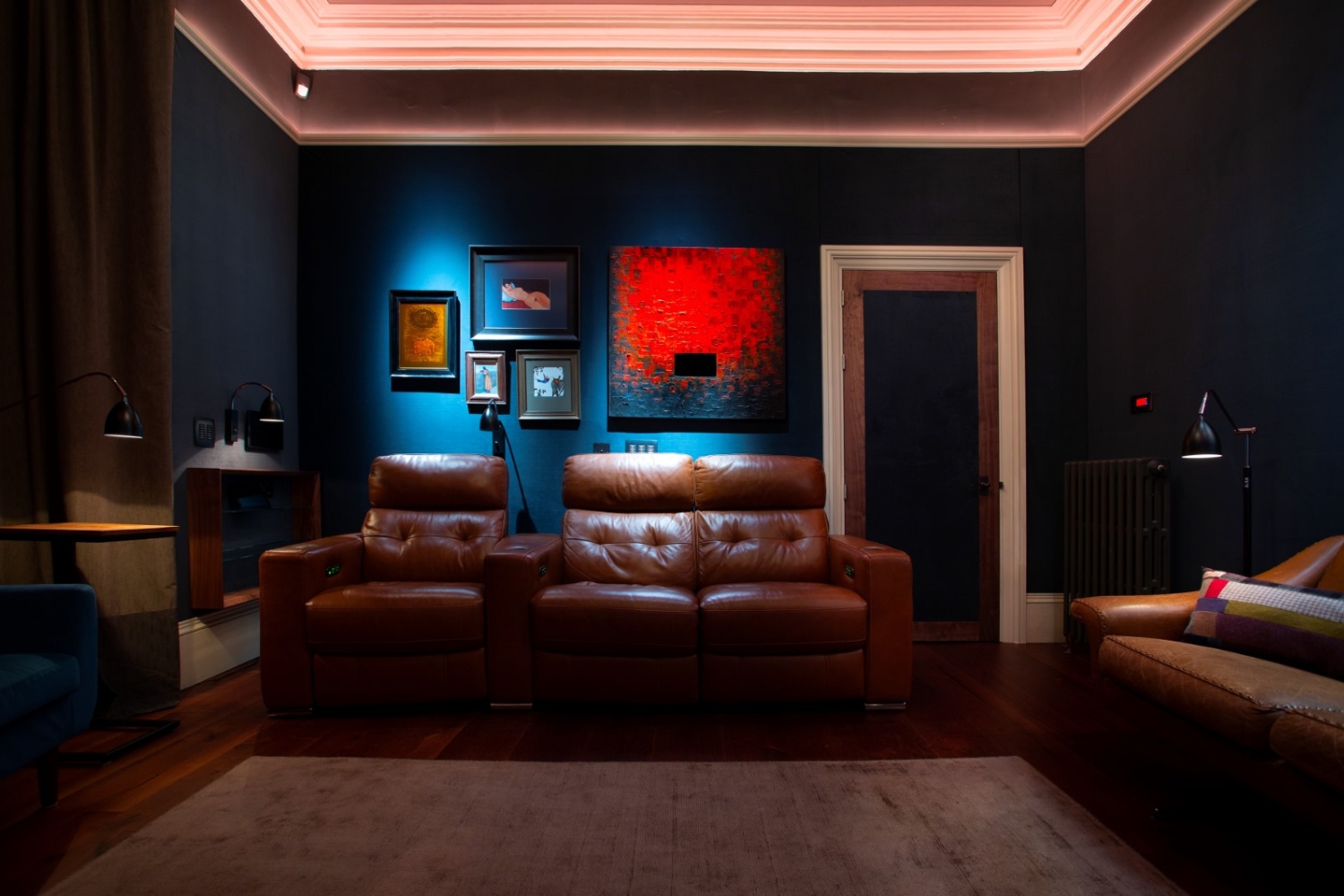 The Brief Continued...
Ivy Cottage should be a listening room as much as cinema, so two channel music immensely important – the sound stage and stereo imaging should be impeccable, big dynamics.
High volumes to be distortion free and upper frequencies highly detailed. Tight, fast and extensive bass.
In terms of sound and vision, the room should be quiet and cosseting when not in use.
As little sound as possible should leave the room at all times.
Kit
Trinnov Pre-processor

Wisdom Active Speakers, Subs and Amps (6,400 watts of power)

Lumagen Video Scaler

Sony LASER projector – 3200 Lumens

Kaleidescape UHD 4K Movie Server

Linn Selekt DSM Music Streamer with Katalyst DAC and Phono Stage

Linn LP12 Turntable Walnut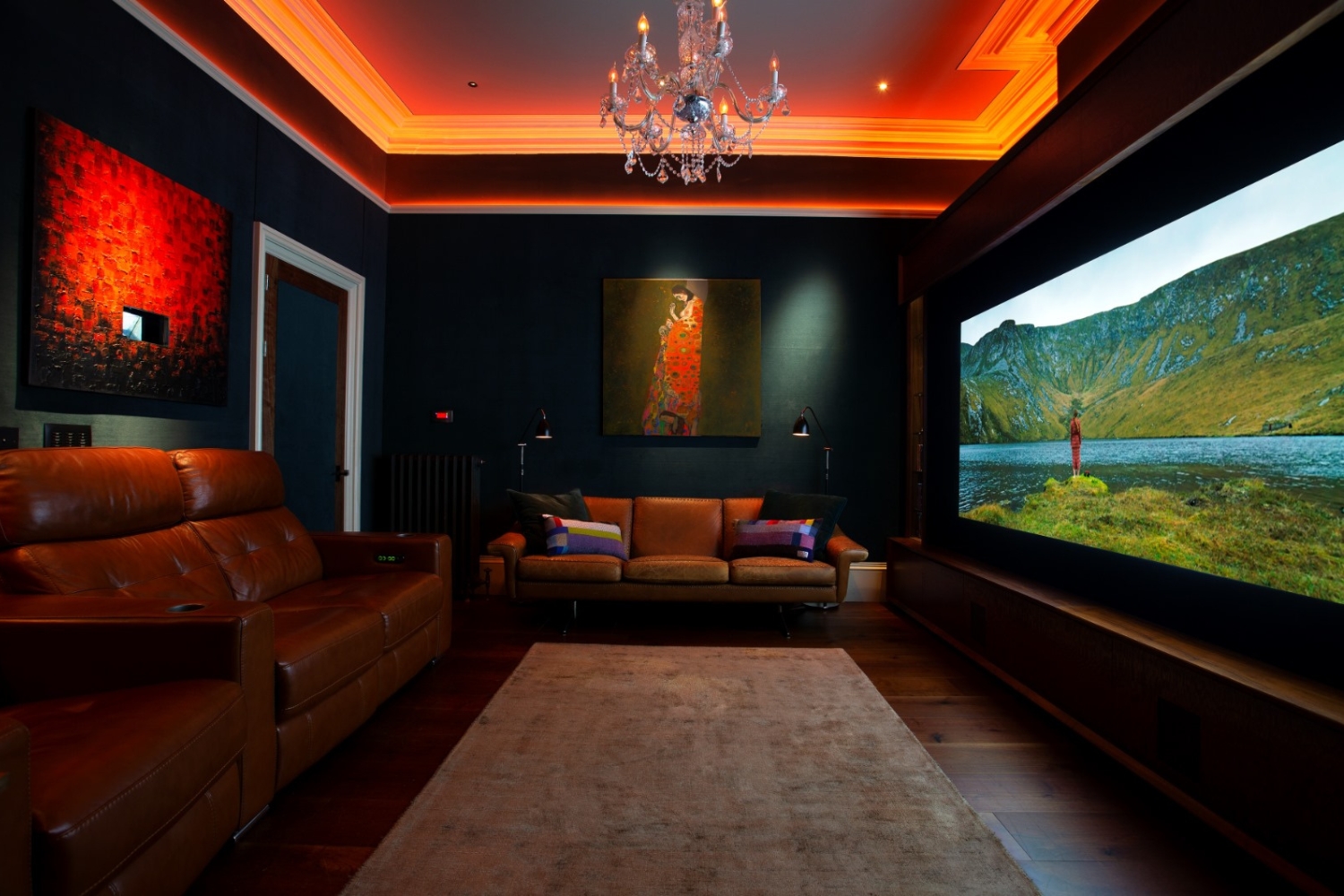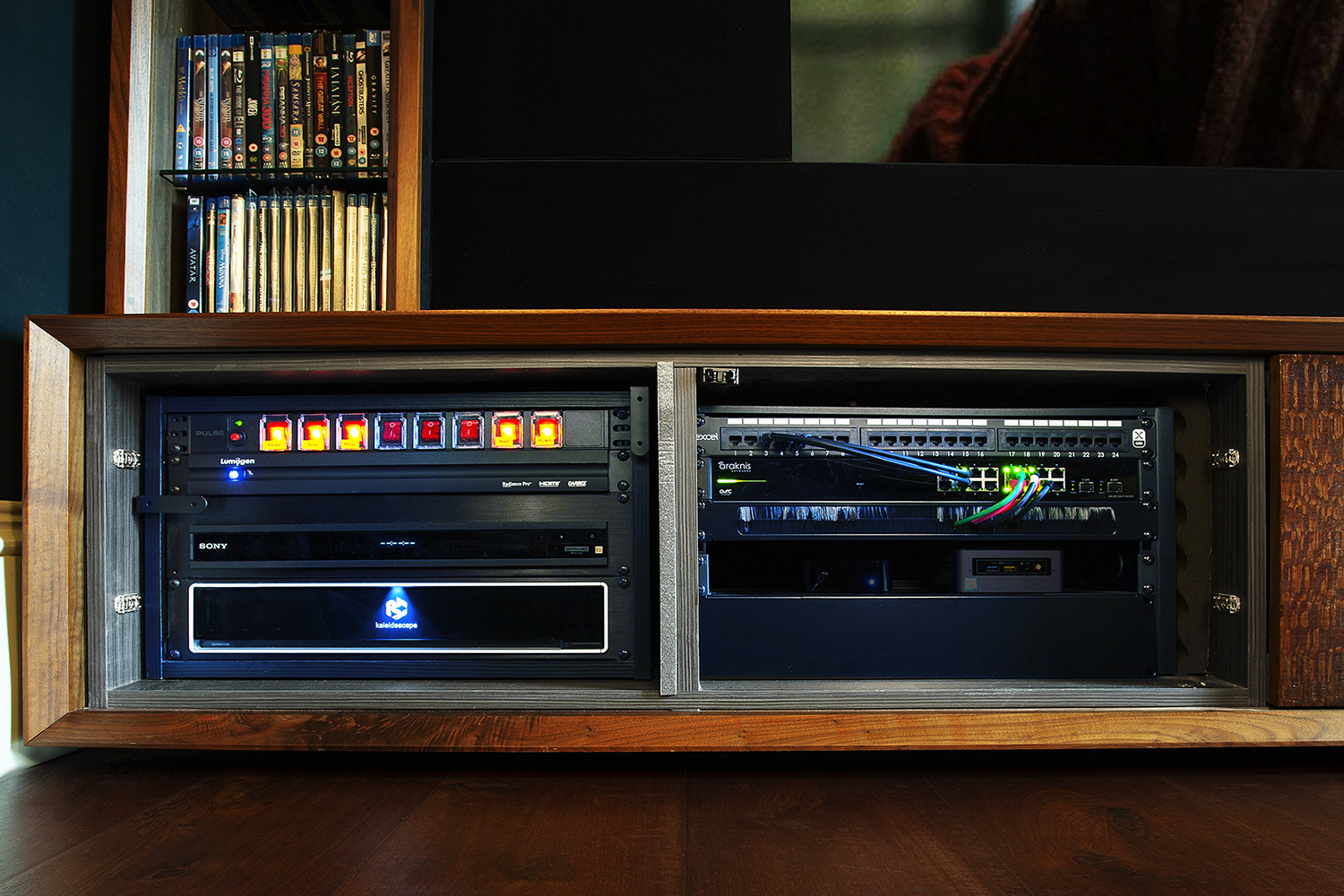 Kit Continued...
Control4 AV, Curtain and lighting control System

Orluna Micro-spot downlights

Custom built Acoustically transparent screen and multi-format masking

Custom Designed and built exotic wood cabinetry and detailing

Stretched fabric walls and ceiling

Full acoustic treatment

Dampened flooring with Under Floor heating

Frontrow Leather Cinema Recliners