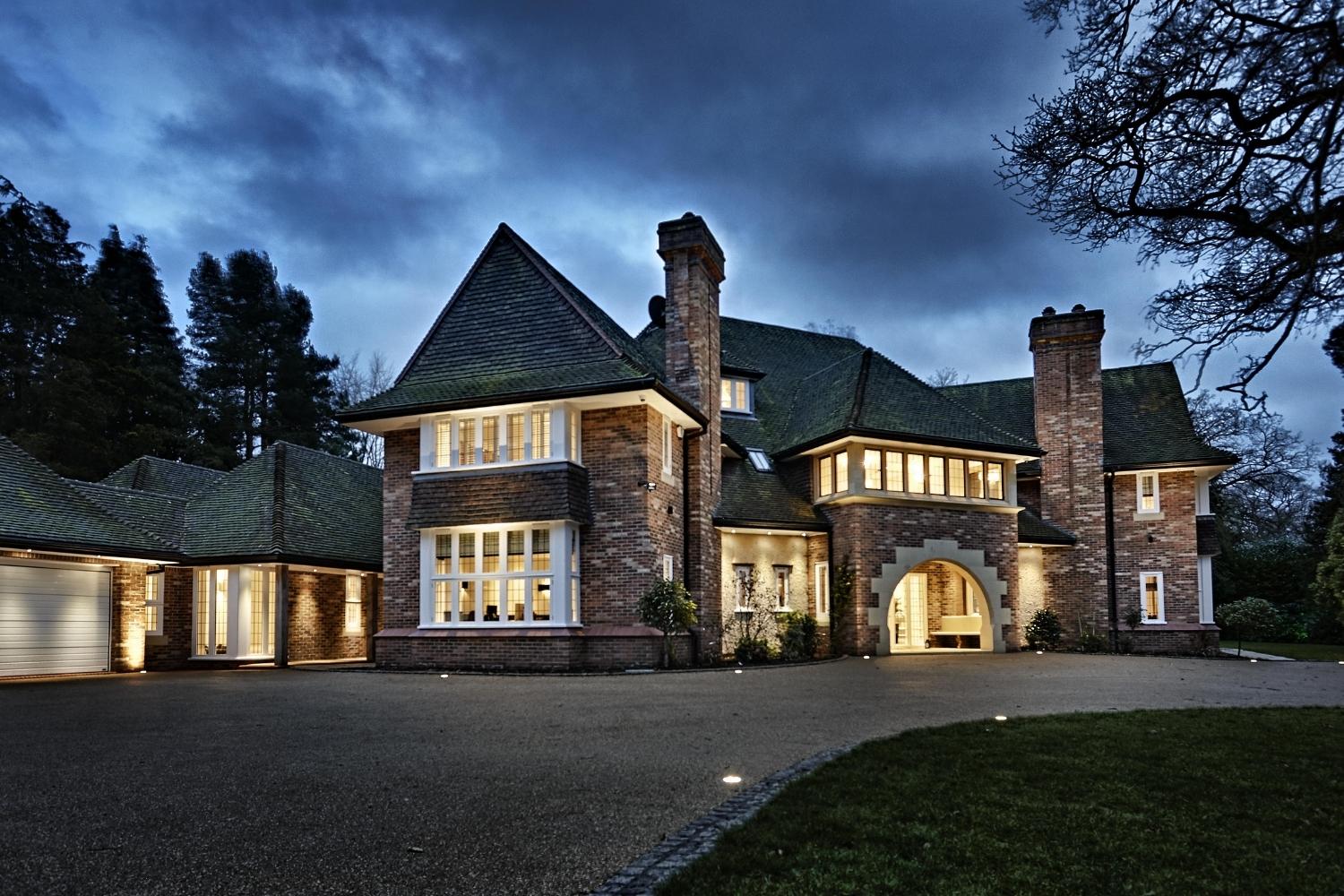 ROMAN PARK MANSION
Remit:  Whole House Automation + Cinema
Former Room Use:  Old Property Razed
Location:  Little Aston, Sutton Coldfield
Budget (ex-Vat):  £81+54k
Scope Of Works
We installed a home cinema, home automation, lighting control, ultra hi-def video and audio distribution throughout, along with CCTV and gate access control. All seamlessly integrated with a Control4 control system.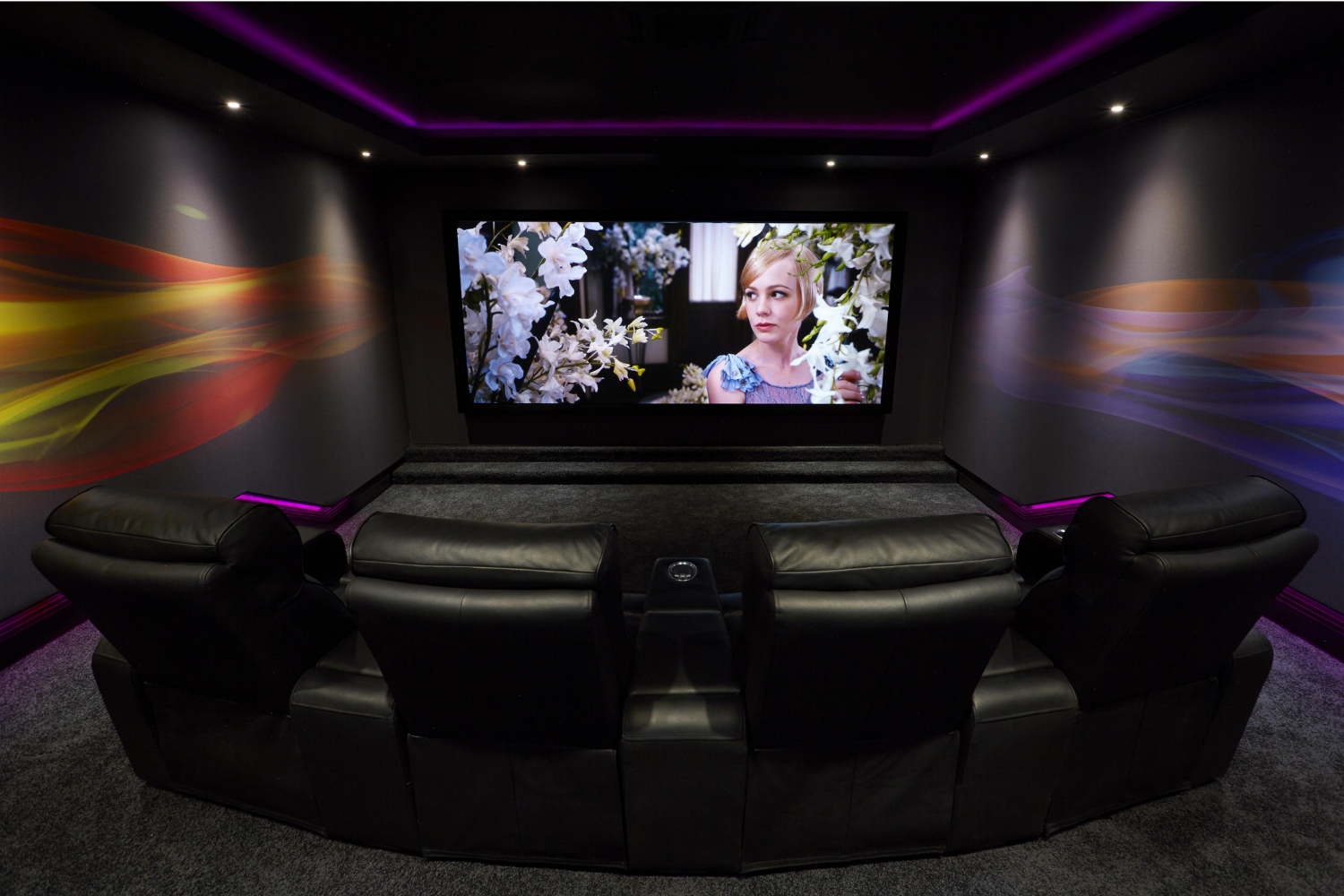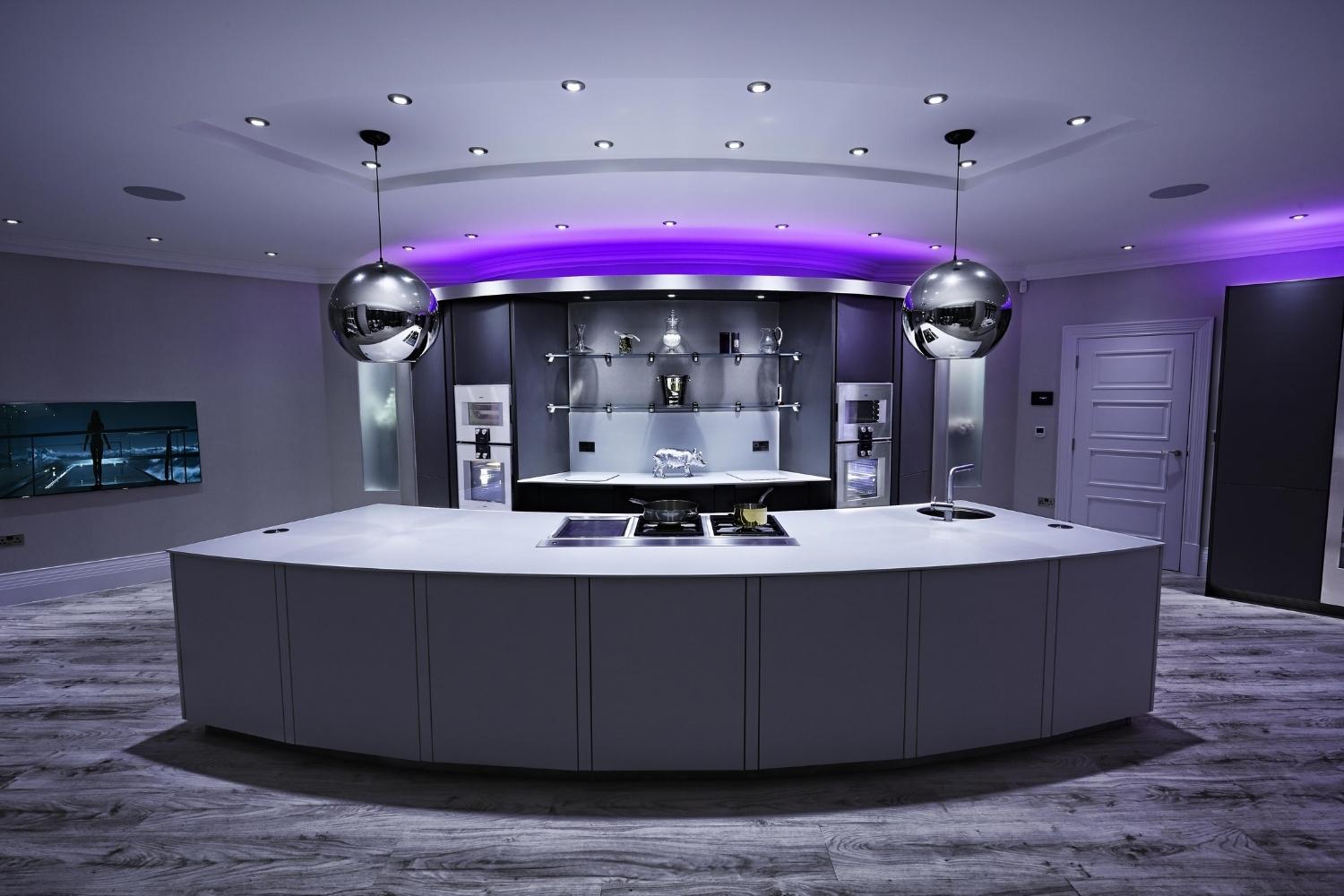 Roman Way Mansion
We were given Carte-Blanche in this cinema. this is our design and turnkey installation. it includes acoustically transparent (AT) stretched fabric wall material that we had our own design printed on to. This, in turn, hides speakers and acoustically treatments.
Roman Way Mansion
The screen is also AT and hides speakers and sub-woofers; It is constant height dual format with auto-masking. The projection system is 4K resolution.