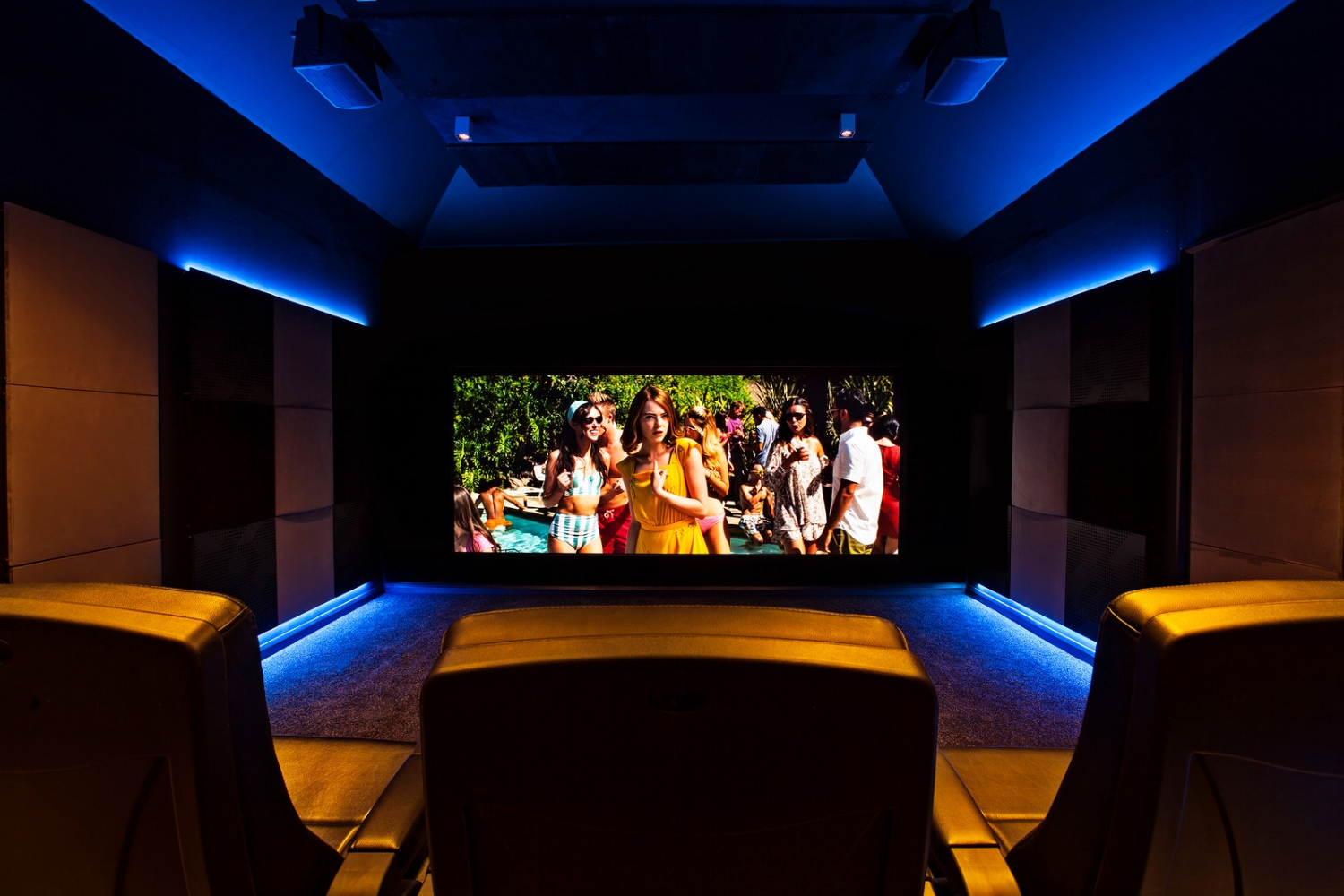 SOUND-PROOF BARN CINEMA
Remit:  Dedicated Home Cinema
Type: Out-House Conversion
Former Room Use:  Cattle Shed
Location:  Melton Mowbray, Leicestershire
Scope of Works
Comprehensive Room Design

FULL Soundproofing

Electrics

Plasterboard

Raising Floor

Acoustics Treatments

Stretch Fabrics

Custom Screen Wall

Dual Format Masking

Lighting

Control System AV System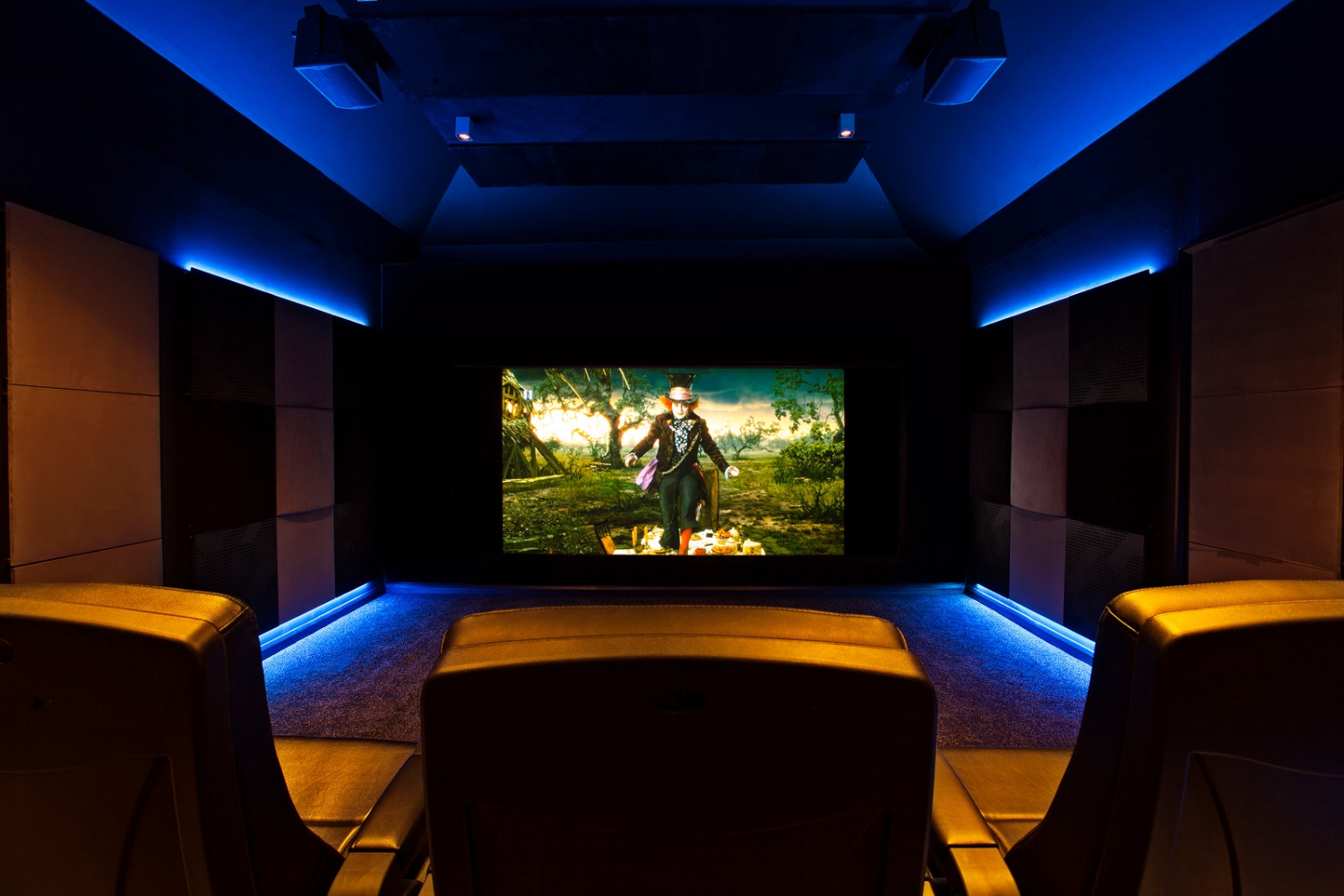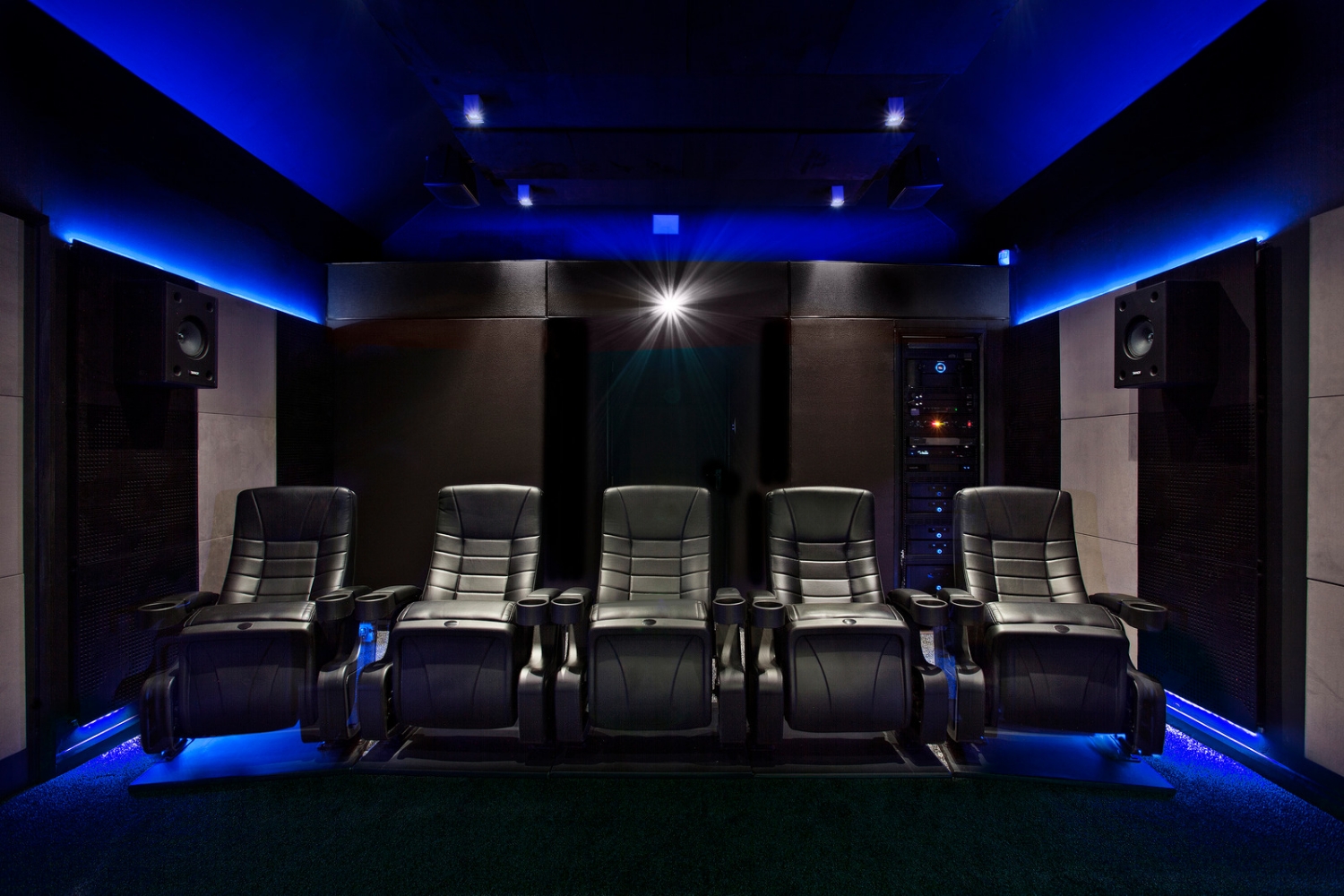 Sound Proof Barn
Our client was moving to a new property which included a barn he wanted to convert to a cinema.
His key concern was prevention of sound transmission; wanting to play his new system at reference levels without compromising on sound quality or annoying his new neighbours.
Our client asked The Big Picture to create a complete turnkey solution.
First step in the build was fill out all roof rafters with high density soundproofing. Soundproofing elements in walls were up to half a metre thick.
Sound Proof Barn
Once the room was lasered out we put in a levelled/insulated floor. We built brick pillars directly off the concrete floor for a rock-solid base to house speakers and subwoofers.
We felt that the ATMOS experience would be better with speakers up higher than eight feet. This added great complexity to the design and build as we had to incorporate three sloping ceiling parts decoupled from the outer shell to prevent sound transmission to the original building.
There was also a requirement for a fire escape that added some complexity and challenged us to keep sonic performance paramount whilst not distracting from the overall aesthetic.