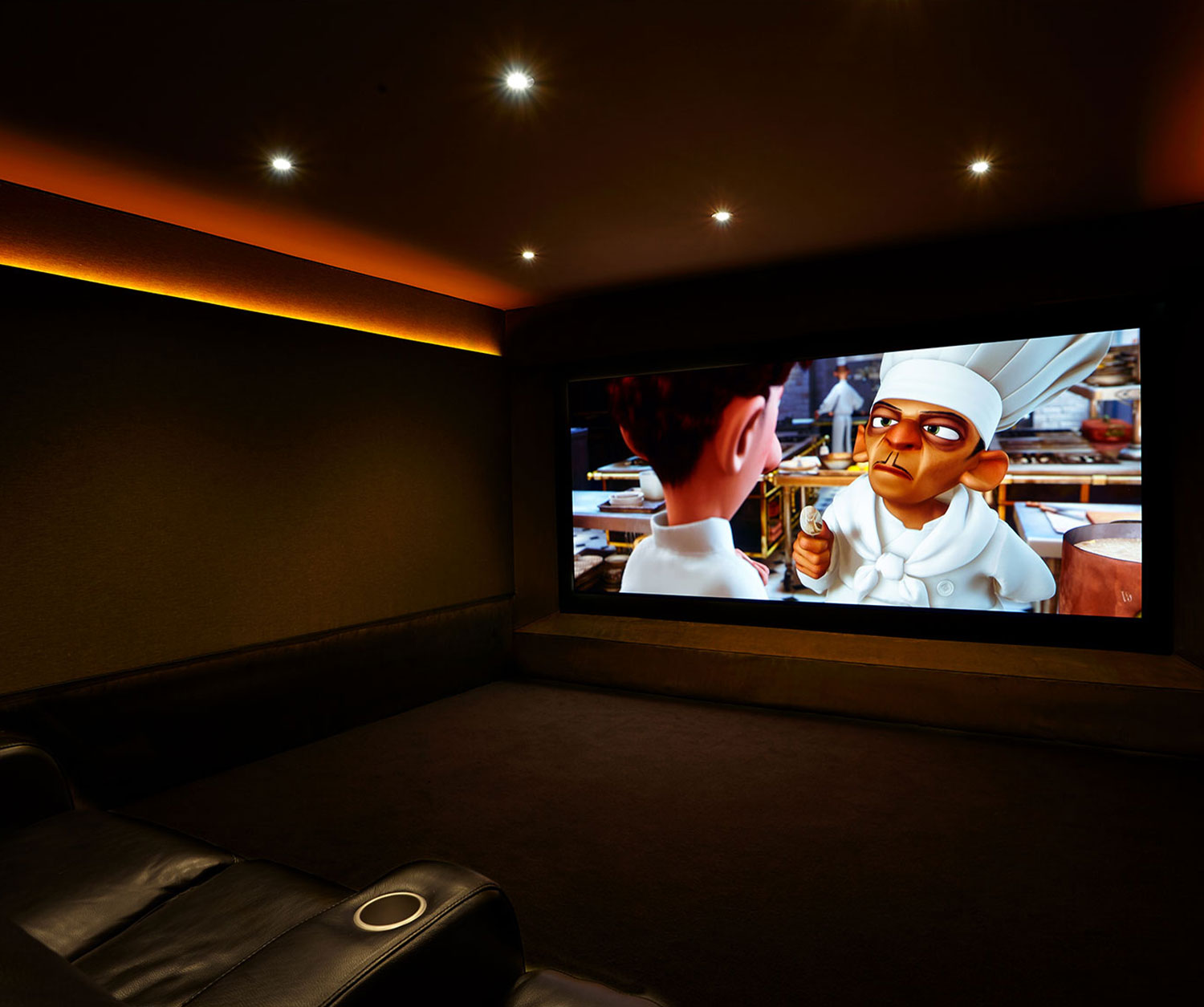 SOUTH STAFFS CINEMA
Remit:  Dedicated Home Cinema
Type:  Post-Fire Renovation
Former Room Use:  Converted Sitting Room
Location:  Yosall nr Lichfield, Staffs.
Scope Of Works
Stretch Fabric, Acoustics, Dual format Masking 4K projector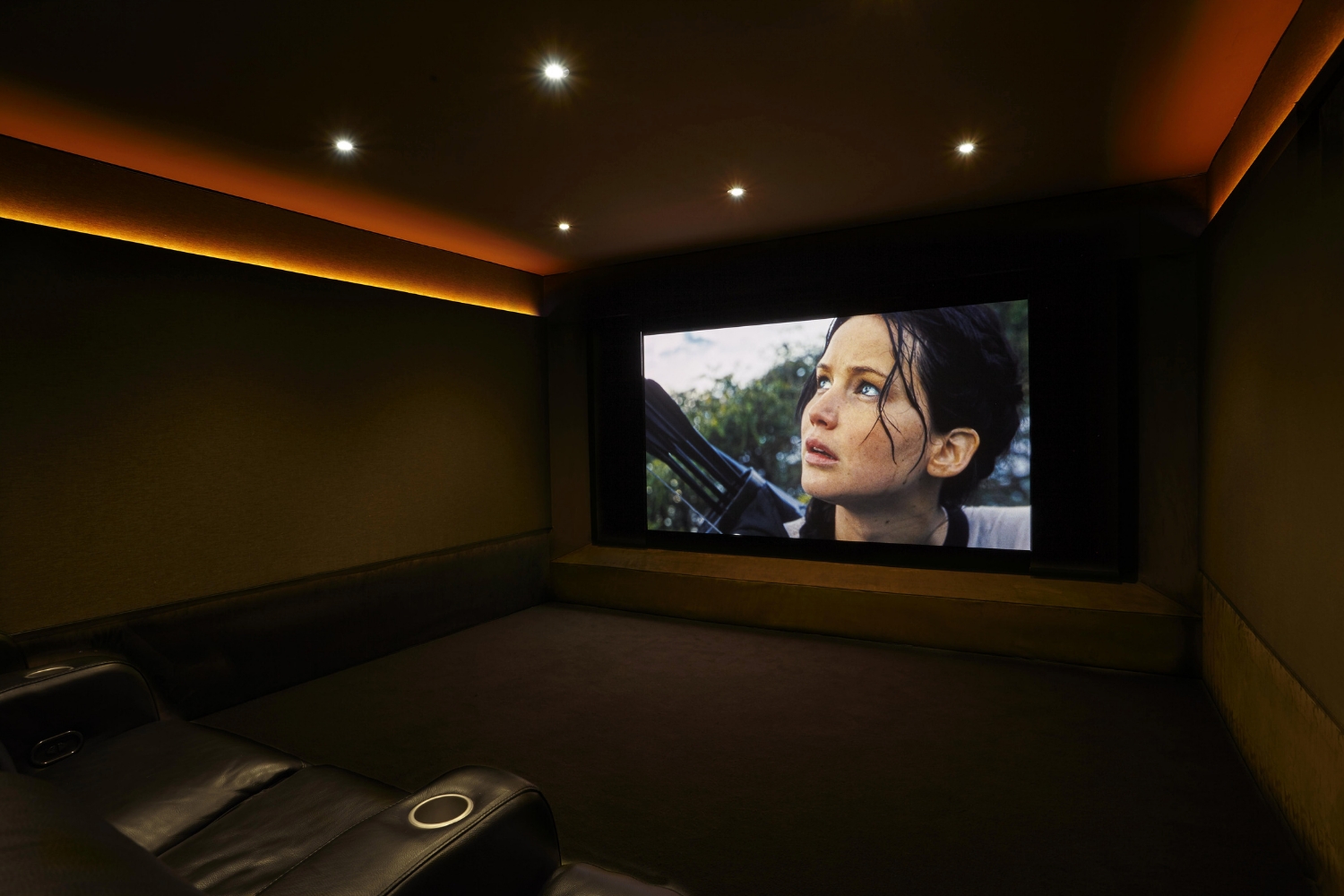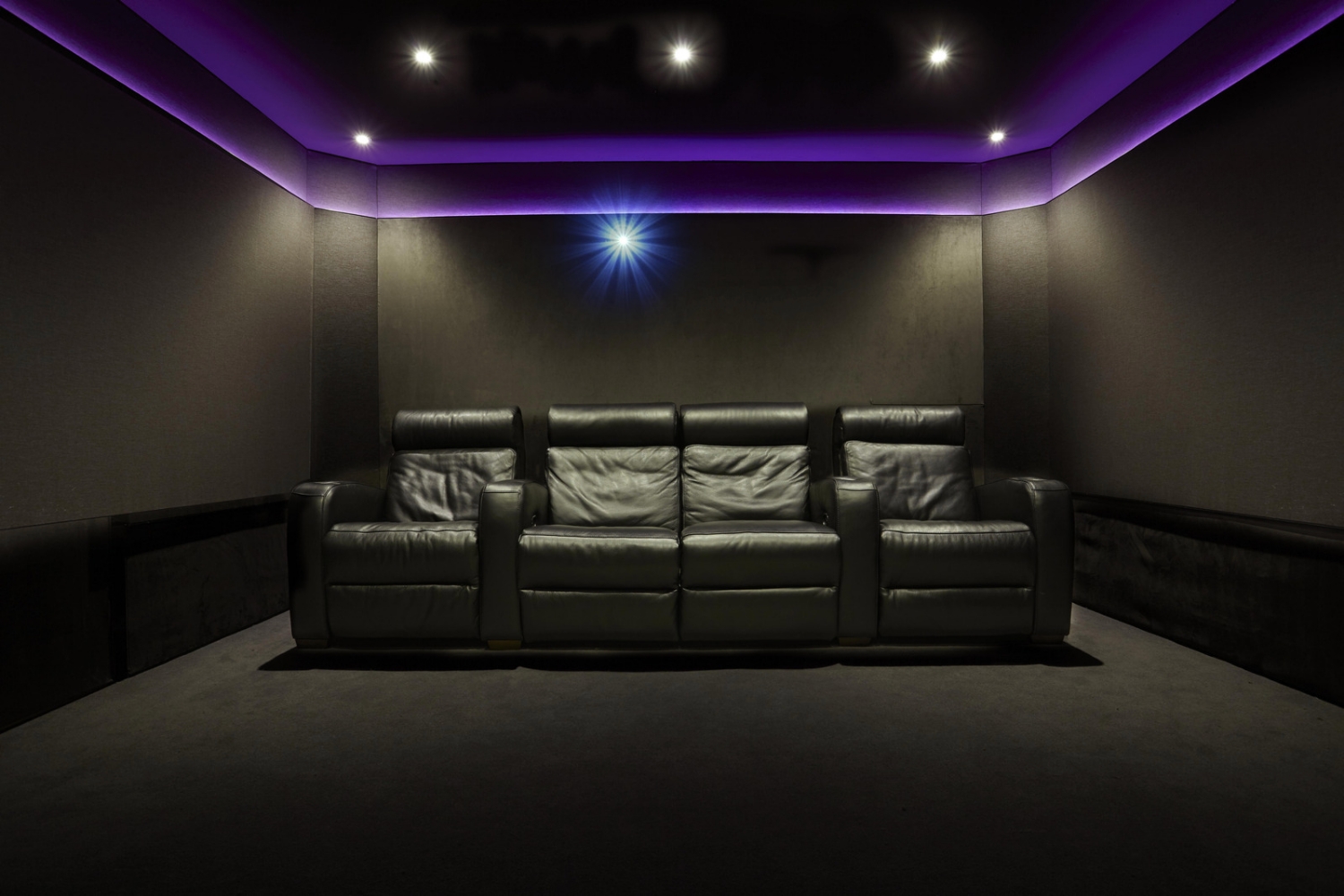 South Staffs Cinema
Full stretched fabric and hidden acoustical treatments.
Dual format constant height Screen; with masking.
The Big Picture was responsible for the complete strip out and rebuild; every aspect of this room was done in house.