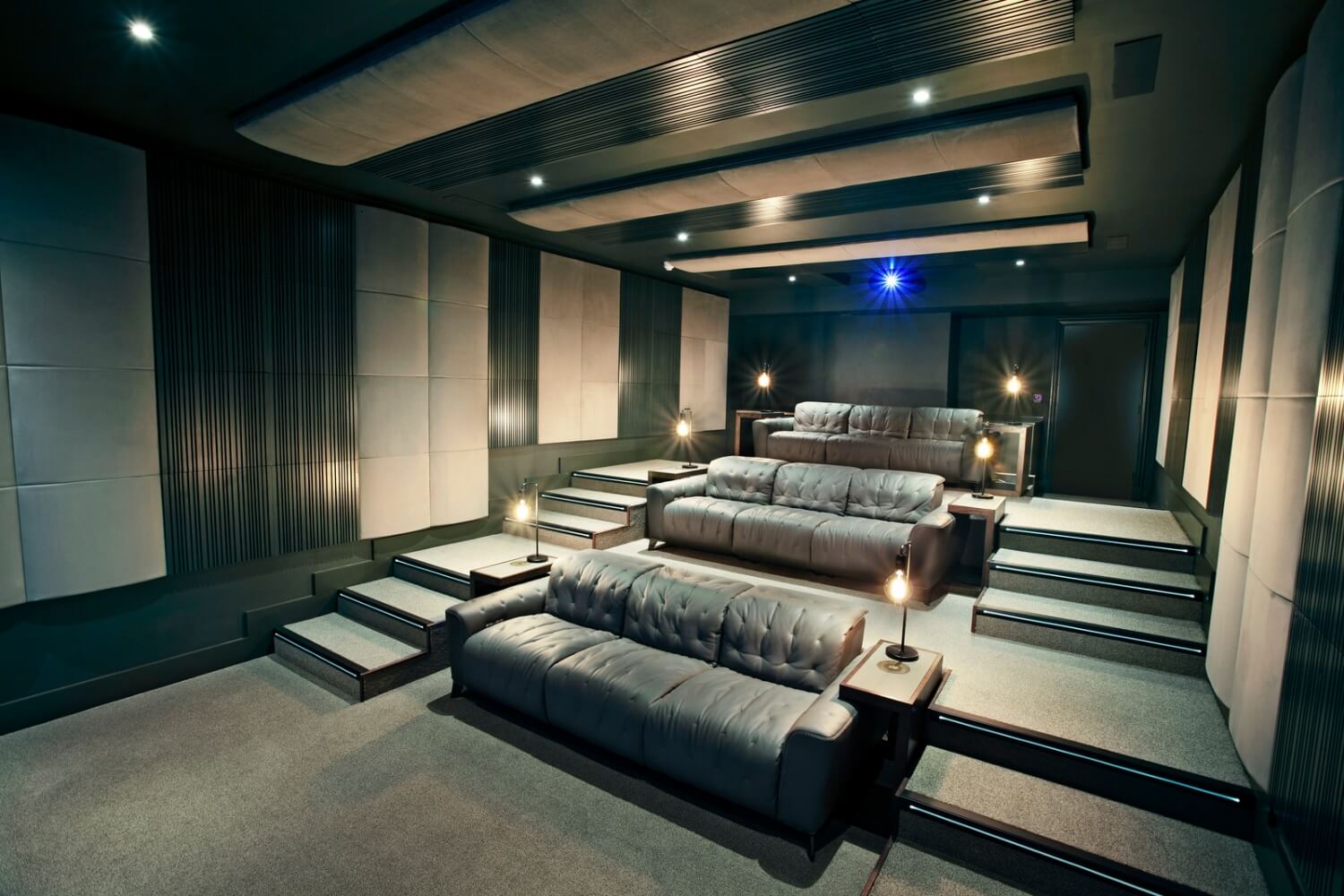 ROYAL SPA TOWN CINEMA
Remit:  Whole House Automation + Cinema
Type:  Substantial Extension Comlex
Former Room Use:  Kitchen
Location: Royal Leamington Spa, Warkwickshire
Spend: £115k + £85k plus VAT
Scope of Works
Whole House Automation

Comprehensive Cinema Room Design Including Taking Floors Down

Removing Pillars

Adding Steels

Full Treatment With Visible Acoustics

4k UHD LASER Projection

Anamorphic Lens

Video Scaler

Interior Design

Rack Build

Dual Format Masking

7.2.4 Wisdom Audio.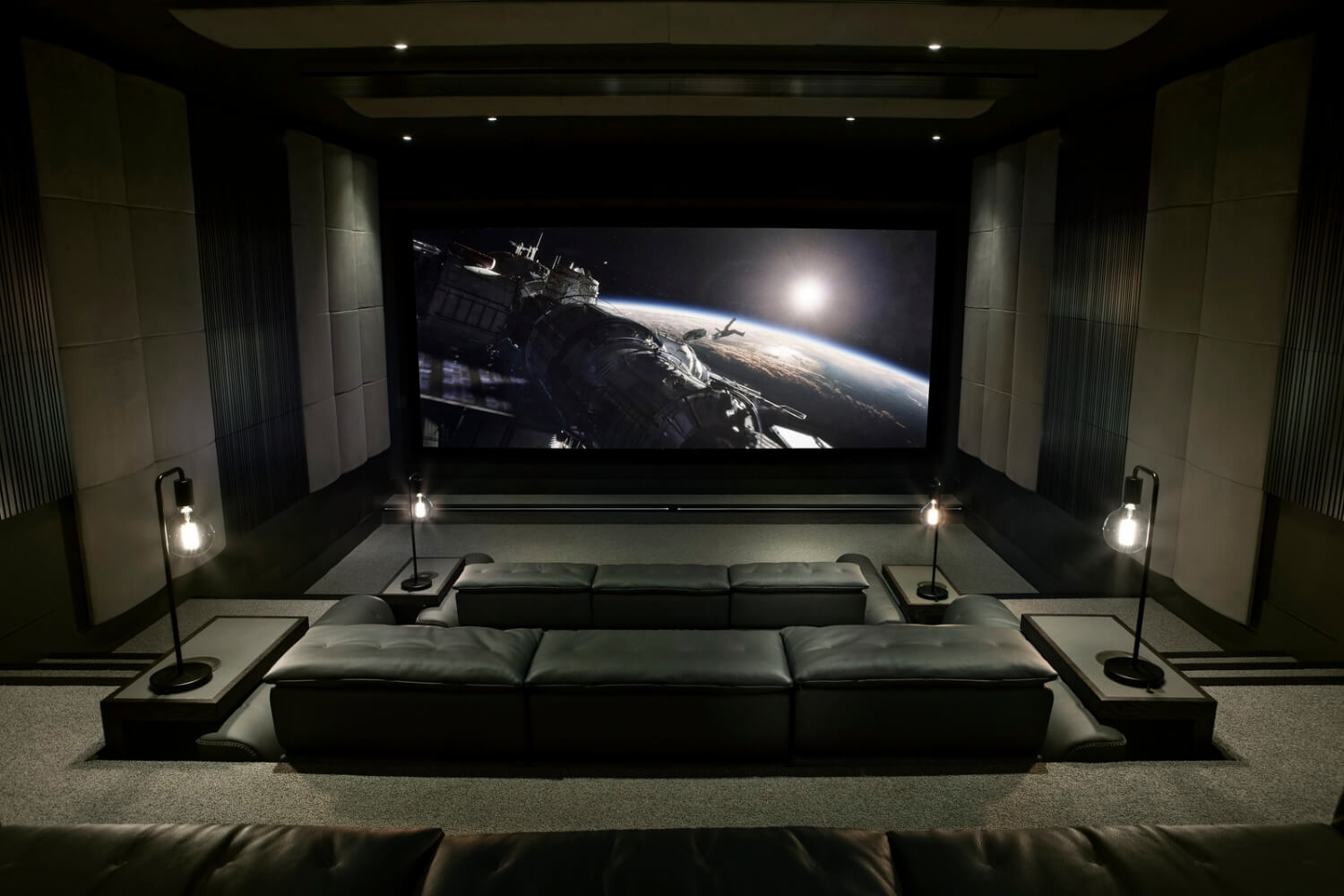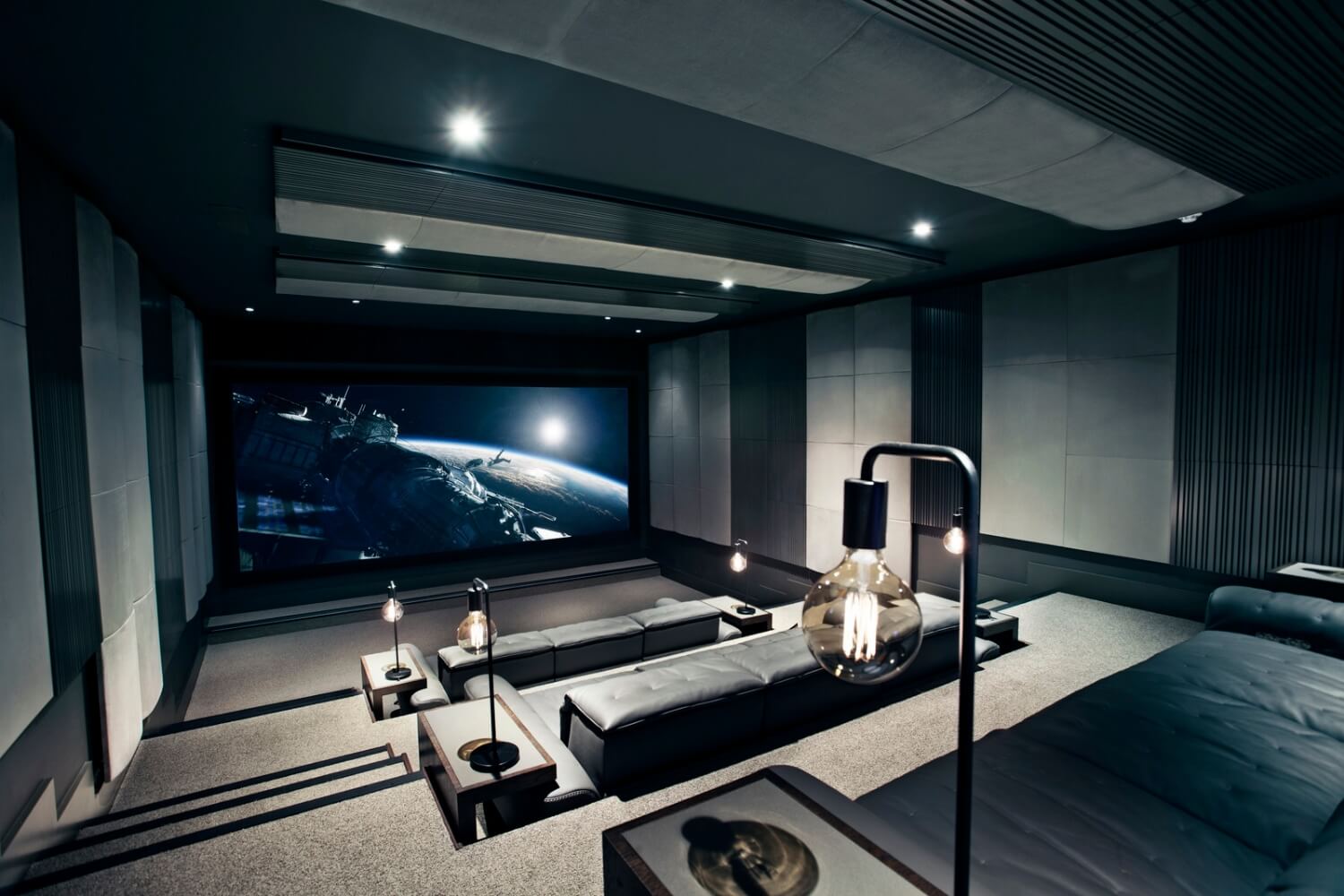 Spa Town Cinema
At The Spa Town Cinema, our client was doing major extensions works, adding a swimming pool, gym and huge kitchen area, to their home.
We were asked to transform the site's old kitchen into a cinema room.
The client wanted three rows of seating so I suggested we took the floor down 600mm at the front of the room- this meant shifting around sixty tonnes of earth and concrete.
We also removed a large pillar at the side of the room which meant installation of a huge new steel to carry the room above.
Spa Town Cinema
The room was modelled for its acoustics proprieties; modes and nulls etc.
The seating configuration meant we recommended three rows we felt it was imperative to use 'line' source speakers (as opposed to point source) to ensure the sound pressure levels were as close as possible across the rows.
We ensured amplification and speaker sensitivity could produce reference volume levels at all listening positions too.