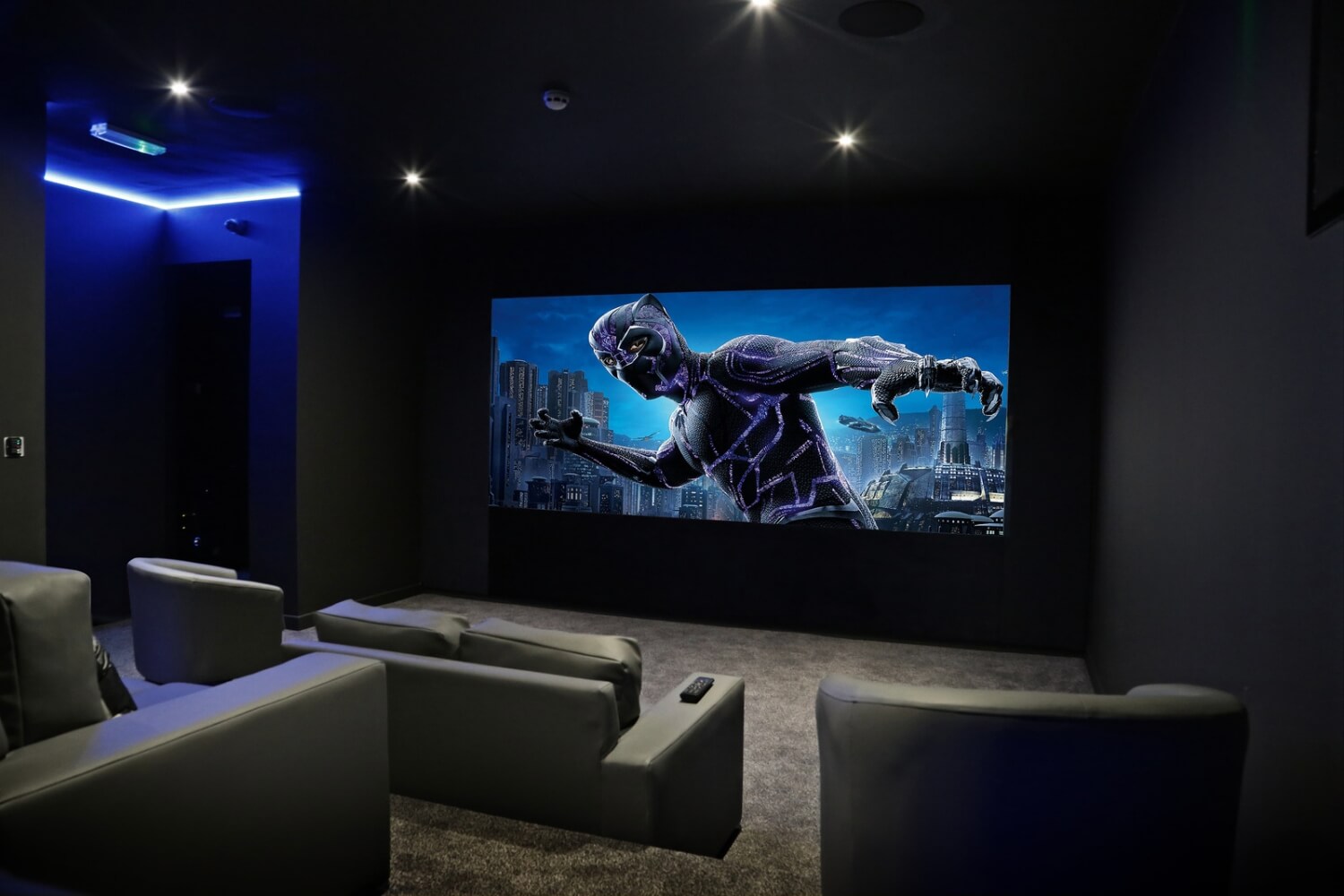 THE STUDIOS 24 COMMUNAL CARE
Remit: Dedicated Communal Cinema
Type: Office Block Conversion
Former Room Use:  Offices
Former Room Use:  Offices
Scope of Works
Room Design

Custom Screen Wall

Acoustics

4K UHD Projector

7.4.4 ATMOS Sound

Control System

Stretch Fabric Walls

AV System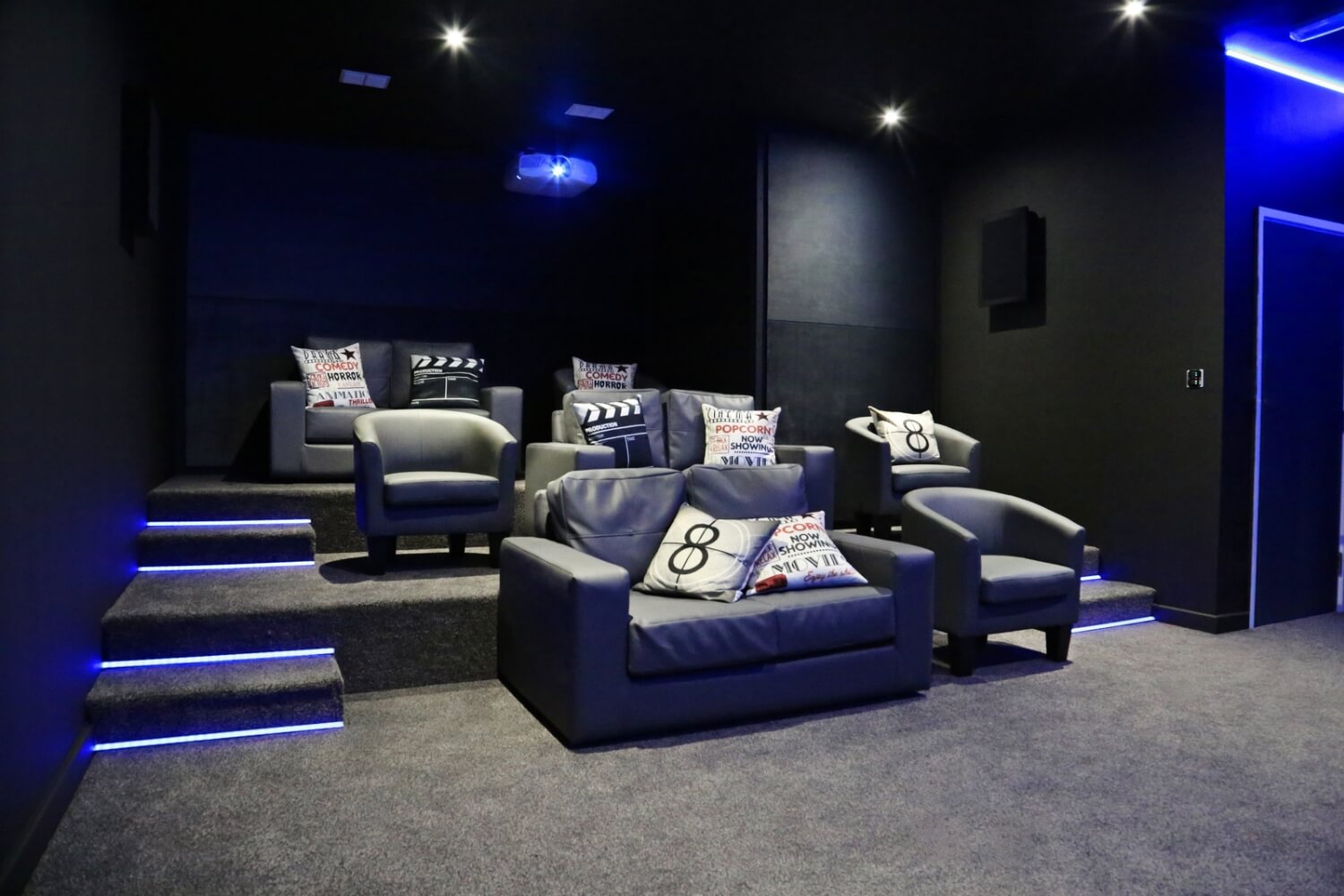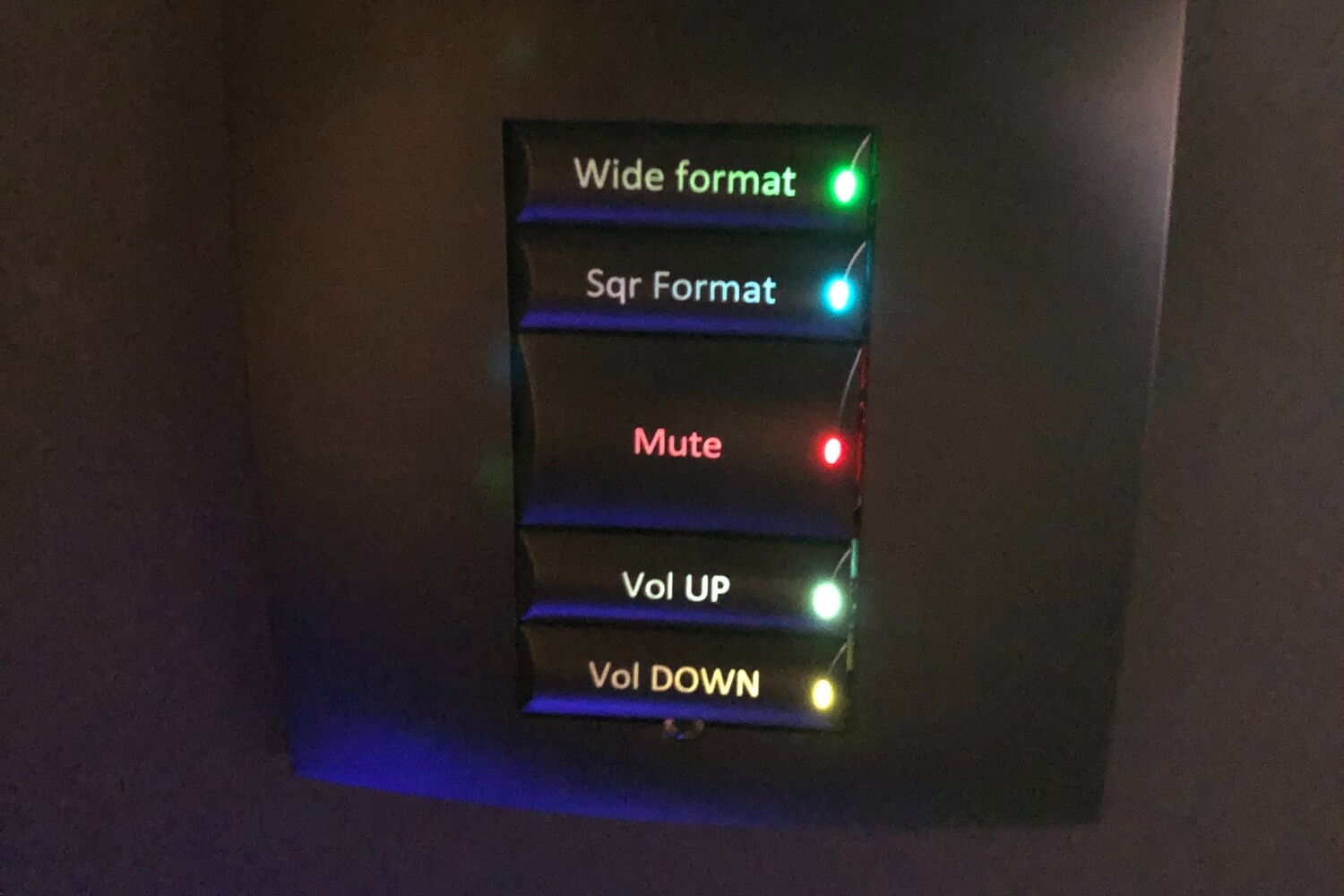 The Studios 24
The Studios 24 in Wolverhampton have been designed for young, active professionals who demand a lifestyle that's vibrant, accessible and integrated.
As part of the building's ongoing evolution (on-site facilities including bars, cafes and gyms were already in place), The Big Picture were asked to complete a cinema room. The delivery would complete the early work of The Studios' developer Barry Glantz.
As the space was a free perk for tenants, we were asked to work to a keen budget (circa £15k) without, of course, compromising on experience.
We created a three-row cinema with casual sofa and armchairs seating along the lines of Everyman Cinemas. We installed a high brightness, 4K dual format projector on a custom sized wide format screen.
This was acoustically transparent to hide speakers behind and four subwoofers too; discrete ATMOS height speakers in ceiling; and on-wall surround sound arrays. Hidden-in-wall acoustical treatments tempered the reverberation of the space for optimal sound and legibility. Completed with LED lighting.
We installed a solid, rolling AV rack for security of AV equipment. A Control4 system with wall keypad (highlighted) for basic audience operation plus additional total control by bar/cinema management only.
In terms of sound, we opted for a high-powered 210 watt, 13.2 channel IMAX-AURO-ATMOS-DTS:X Pro AVR for reference level sound. Finally, there was a 4K Apple TV and SkyQ installation along with wifi and network integration into Master network.